Are you Vain enough?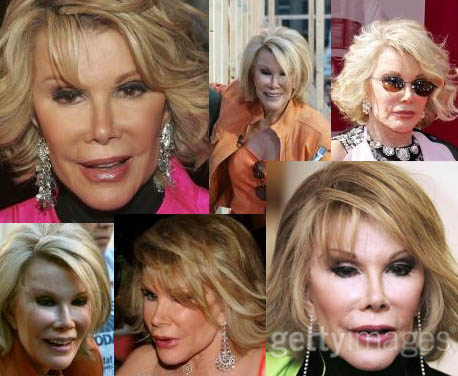 United States
February 28, 2007 10:30am CST
After watching the Oscar's on Sunday and noticing that a large number of those in attendance had obviously had some plastic surgery or injection to enhance their appearance it got me to thinking about just how afraid of aging most of us have become. So I was wondering what your opinion of plastic surgery was and if you have had or are planning to have some adjustments as the hands of time tick by?
1 response

• Canada
17 Mar 07
Of all the pictures shown of Joan Rivers, I would have to say the one on the top left looks the best and the one on the bottom right looks scary. I can't help but wonder why some people get this done when the result can be so scary. I've heard that once you start it's like an addiction, I believe it judging by some of the results of these celebrities. Unless I was in a car accident where plastic surgery was needed, I think I'll age naturally just because I'm scared of the surgury going wrong and ending up with something I don't want!