Judges on television-why are these shows so popular?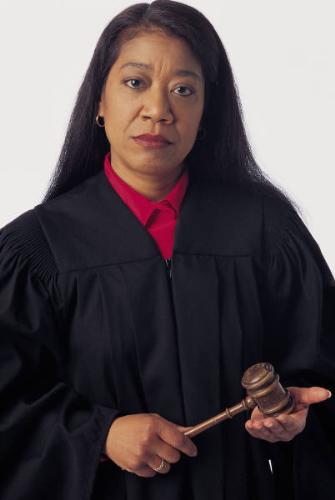 United States
February 28, 2007 11:09am CST
I remember watching the people's court some 20 years ago. As far as I know Judge Joe Wapner was the first popular judge on television. I checked the tv listings the other day and could not believe the number of courtroom shows on tv. What's the attraction to these shows? If you are a fan of the shows? Which judge do you think does a good job? Are you baffled by the popularity of the shows?
7 responses

• United States
28 Feb 07
I think when the reality tv shows were showed to be so popular these multiplied overnight! They stay on one channel here just about all day, one judge after another. I enjoy several of them but I think Judge Judy is my favorite. I also like Judge Joe. He's pretty cool and tells it like it is!

• United States
28 Feb 07
I have seen judge Judy's show once..she tells it like it is doesnt she!!!

• United States
28 Feb 07
I know this sounds lik I'm living in the "dark ages" yet, but we live out in the country and don't have cable or sattelite tv. Needless to say, we only have like 6 channels. And everyday there are at least 5 or 6 courtshows like that on during the day. We get Judge Maria Lopez, Judge Hatchet, Judge Joe Brown, etc. I used to watch divorce court when it had Judge Mablean on it but now there's somebody else in her place. I don't watch any of them anymore because they all seem like the same thing to me and some of the cases they have are just so unbelievable that they're almost annoying.

• United States
28 Feb 07
Yeah I know what you mean. It seems so unreal to me that these shows are so popular..I don't se the entertainment value.

• New York, New York
28 Feb 07

I love the shows. I like people's court with Judge Millian but my favorite is Judge Judy. She is honest and down to earth, she doesn't try to sugar coat anything. I do learn a lot about the law too. Way to go Judge Judy!!!

• United States
28 Feb 07
I think her no nonsense approach is what makes her so popular.

• United States
28 Feb 07
I love learning something new everyday. It seems when I watch the judge shows I learn something about law and the court system. I am attracted by learning something new about the law and the court system because I love law (although I never studied it). I am shocked by the popularity, but I do like the shows. My favorite judge shows are People's Court, Judge Judy and Judge Matthis. Have a nice day. Pablo

• United States
28 Feb 07
I suppose that is the attraction for a lot of people..learning a little bit about the law and how the court system works in a sense while being entertained!!

• United States
2 Mar 07
I'm not sure why I love these shows, but I do. I don't want them every day but if I have the time, I will look for them first when turning on the TV. I guess watching other people's lives makes me not feel so bad about my own. *lol* And I'm always curious to see who is going to win the case or how the judge is going to respond. My favorite judge is Judge Millian. I love that she doesn't take any crap and you can't pull anything past her but she can also be really sensative and kind when needed too. I HATE Judge Mathis. It seems like no matter what he sides with the men on most cases and he is really unfair (or at least seems that way) with the way he talks/treats the people on his show. He's always making rude remarks or cutting people down like he's better than everyone else. He could take a few lessons from Judge Millian, that's for sure. I can't even stand to watch him at all anymore.

• United States
2 Mar 07
I think there are way too many shows of this kind on TV. I have seen some of them and the judges are so rude to some of the people. They must really like being in control. I wonder how they are when the robe comes off! If they are anything like they are on their show ,I wouldn't want to be around them when they are out of the courtroom. As for the one who does the best job, I couldn't say because I haven't watched all of these shows. Nor do I wish to waste my time on them. They must have a big audience or they would have been dropped by now...To each his own. It would be a sad world if we all liked the same thing.

• United States
2 Mar 07
Recently I was home from work on a weekday and had the tv to watch the weather prediction...I left it on as I cleaned the kitchen and was completely floored to find that those courtroom shows were on so many channels...I stood and with the remote surfed through several channels only to find the exact same thing...just a different judge...I listened to part of a couple of them while doing the housework but must admit...I don't see the attraction...nor the need for 4 or 5 of these shows to be on one after the other...I can't tell you the names other than that one of them was a redhaired woman judge that seemed sort of "spunky"...I later looked in the tv guide to see what this phenomonon was all about and counted 7 different shows with the same format....I would be surprised to see 1 show that would have long term appeal...and who knows how long these 7 have been on?...It's out of my scope of logic...Yes, I am baffled!!!