Best Way?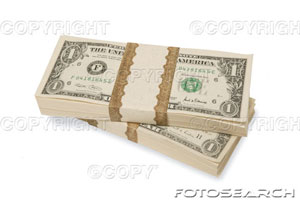 United States
February 28, 2007 2:50pm CST
I would like to earn $500 a month with some honest programs that do not monopolize my time completely. I would appreciate your experience and guides on which program really pay and would help me earn? Feel free to also, send private messages.
4 responses

•
28 Feb 07
I think it is very difficult to make a large amount of money because a lot of the sites offering a high amount are nearly all scams. If you take a look at the website link in my profile you will see a lot of sites I use to earn money each month. These sites are all free to join and I update and add new sites regularly.

• United States
28 Feb 07
I know of some honest programs but I don't think they can help you earn $500 unless you spend your day online, I am sorry. In case you are interested about it, I have started a discussion about it ... so feel free to check it out : www.mylot.com/w/discussions/832196.aspx To earn that much I would assume you would have to invest some money but unfortunately I cannot advise you on that because I only use free sites I wish you all the best anyway Regards

• United States
28 Feb 07
Are you into Sales? I know of a good program if your good in sales you can make some great money from. If your not good in sales that's ok because we provide training for you. If you would like to know more become my friend, and PM Me I'll Help you get started and live the life that you've always wanted to live.

• Philippines
14 Jun 08
I also am interested on how to earn such amount in one month... That will be a big help for me... I am reading all the replies in this thread and on other discussions Ive come across and I would like to try them out.. Goodluck to all of us!