R.I.P. Abraham, Isaac, Jacob and others...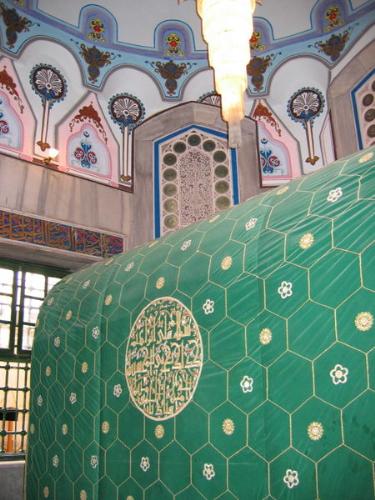 United States
February 28, 2007 2:55pm CST
I've noticed that there has been many articles floating about regaurding the tomb of Jesus, Mary and their child. If that's true, then that would dispute the biblical words that Jesus rose up into heaven body and soul. Let's think back further...what about the bodies of Adam...Abraham... They were burried in the cave of Machphela... blog.360.yahoo.com/blog-JPdRVS4ib6c21zNe5myWRGyzgvZN?p=1187 In these caves are the bodies of Adam, Eve, Abraham, Sarah and some other.
1 response

• Philippines
1 Mar 07
These news are brought about by people who do not believe in God or even if they believe, they do not follow God. They lack faith in God and so they contemplate of so many things a faithful Christian would not attempt or even think of to do. Adam lived about 6,000 years ago and so how could there be his body still. "Tomb of Jesus, Mary and their child" - may be that is not the Lord Jesus for there are so many Jesus in the New Testament, there are also many Mary's. The origin of these news just like to stir the emotions of the people that they may also commercialize characters in the Holy Bible like the authors of the stories that amass millions that they might amass millions too. These are nonsense and blasphemies against God.