do u know where did your parents got ur name?

Philippines
9 responses

•
1 Mar 07
All I know is that my brother and sister gave me my name, my sister named me Sheara because of something that was on TV at the time so they named me one of the characters, I've never seen the show though, and my brother from what I was told named me Kerry-Lee after a girl he liked at the time. But that's all I know when it comes to my name!

• Philippines
3 Mar 07
indeed every name has a story where it came from. i'm glad we are sharing it here :)

• United States
1 Mar 07
I'm not really sure where my mother got my name. it just seems alittle odd to me. Let me tell you my story... When my mother got pregnant with me, my father took off. He didn't want any children, so he broke up with my mother, because she wouldn't give me up. So my Real Father is out of the picture. My mother was good friends with this guy named Brady. And after i was born she married Brady. And brady soon adopted me when i was two years old. But before Brady and my mother got married she gave birth to me, and she named me Brandy. Aint that weird or what?

• Philippines
3 Mar 07
not weird, and why not? I think Brady is a nice guy and since Brady will adopt you then he prefer to give you a name after his.

• United States
1 Mar 07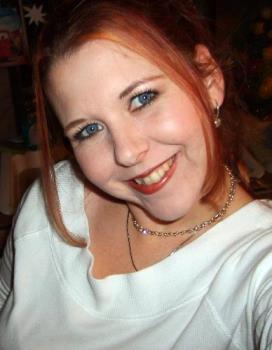 I was supposed to be a boy! I was going to be named Christopher Andrew, after my uncle Andrew Christopher! But I was a Girl instead and they changed it to Christine Andrea! Funny huh? Christine Means: annointed Andrea means: womanly

• Philippines
2 Mar 07
HI Christine, yeah from a boy's name to girls' but its good the female version of Andrew Christopher is still a beautiful name.


• Philippines
2 Mar 07
Laura is a nice name too. your grandad loves your grandma so much to the point that you got her name too :)

• Philippines
1 Mar 07
yours is a beautiful name! you must be proud of it. i only know that my mom got mine from a movie idol's name. she used to be a famous actress way back in the 60's. i don't really know the actress, haven't seen any of her movies but mom swears she's superb. ok, ok...... but does she have to name me after her? lol!

• Philippines
2 Mar 07
hi, maybe your mom idolizes that actress and because of fondness you got her name. and yes, i was thankful having this name eventhough my parents live in a province they gave me this kind of name.

• Philippines
1 Mar 07
I got two first names.. The first one was derived from the month that I was born, which is March, so my first first name is Mark. My second name was of my father's, he put gave it to me because he said that I was his first born. He expects me to follow his footsteps, which is not a very easy task for me but I also feel very priviledge to have his name..

• Philippines
2 Mar 07
Hello Mark, normally the names comes from their parents name. though its hard to follow your dad's footsteps, at least he was proud to have u as a son since u carry his name.


• Philippines
3 Mar 07
Yeah, a personalized one because all Rowena's has a single "n". now i know what rowenna mean, a fair lady. thanks for the reply.


• Philippines
3 Mar 07
light of happiness? i like that :) your name is a positive name to consider.

• United States
2 Mar 07
Well, the story goes my mother wanted to name me Hope (Faith, Hope, and Charity) but my father didn't like that so they agreed on Faith - it means faith pretty cool easy to remember.

• Philippines
3 Mar 07
actually "faith" is a nice name for me. i find it very feminine, and a sweet girl.