Would you be flattered if you have a stalker?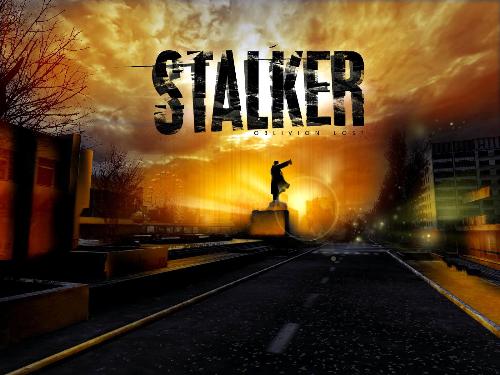 Philippines
March 1, 2007 9:53am CST
OK. I had this bad experience with a stalker like a year ago. At first I thought he really didn't mean going after me seriously. But I was definitely wrong coz he really meant it, I mean he knew my whereabouts even if we haven't seen each other personally yet. Well, it started in a dating site. I signed up in a dating site that is owned by the same company I was working before. Our CEO really asked us to sign up, and so we did. Then when I went to check my profile, I got this message from this man, he appeared nice in the first few days until I was convinced to give him my mobile number. We talked on the phone merely as friends..but later on he started acting so strange.. he started claiming that am his girlfriend no matter how hard I emphasized to him that I already have a boyfriend. He just went on saying and warning me that he'll do anything to my boyfriend if I won't stay away from him. That was really a horrible thing...and worst is he really went to my office, asked the guard to call me and stayed there until I went out to see him. That was really scary. So after that, I decided to change my mobile number and ignore all his IMs and voicemails.. Since then I realized having a stalker doesn't make me feel flattered at all, instead it made me scared and anxious...have you had the same experience with me? or do you enjoy the feeling of having a stalker? lol
7 responses

• Philippines
16 Mar 07
I don't think i'm gona give two thumbs up on stalkers like what you had. It's not only scary but what the heck was his right to let you stay away from your boyfriend when in fact you are not officially together because you have a boyfriend! THat's already annoying. It's good to befriend some other people but those type of guys are not at all worthy. Well, I had a stalker-suitor before. It's some kinda like your experience. When we met, he was cute but not my taste at all. Stalkers are just fine as long as they would not come to the point where they're gonna be annoying you. :)

• United States
16 Mar 07
Wow! You should be more careful when it comes to someone like him. If I'd be in your place I would probably try to find someone who could have help him. There is something wrong with his mental state. Chances are that if he was stalking you he will probably stalk someone else.

• Philippines
16 Mar 07
it is pretty much annoying!i got one back in high school.not only annoying,it is getting to be very scary that someone would follow you everywhere,giving gifts even if there are no occasions at all.i don't want that,thank God,we went to diffrent school,i got rid of him!

•
6 Mar 07
Umm no, not at all! I did actually have a phone stalker a while back, i think it was just some silly kid with too much time on his hands and too much free credit! He'd ring up asking who i was, then pretend to know me, even though i'd tell him if he didn't know who he was calling he couldn't possibly know me! It was really annoying, not at all flattering.

• Australia
1 Mar 07
Oh no I certainly would not be flattered to have someone stalking me, oh my goodness he was really determined to get to you wasn't he even though you explained that you had a boyfreind and everything else. No I have never experienced this and never would like to as they invade your privacy.

• Canada
1 Mar 07
Not really. If I was in danger or in need of help then maybe a stalker can help (well if they bother to help!) but not in your case I wouldn't find it flattering. He sounds like my ex bf who told his friends we were still together while we were not. So I kept ignoring him in front of his friends so that way they got the message and laughed at him. He even showed up in front of me, but I ignored him that way too, so then he got the message. Some people just prefer to live in fantasyland, good thing we don't live there :)

• Philippines
17 Mar 07
At first it was quite ok. But when the going gets rough, it just got rougher. I wasn't flattered anymore. I even got annoyed and disturbed. I posted a similar discussion and you can find my experience there. Good think I never heard from her again. LOL.