style icons

Canada
March 1, 2007 1:12pm CST
who are some of your favourites? i love gwyneth paltrow, kate moss, nicole richie, vanessa paradis.....
3 responses

• Canada
1 Mar 07
Kate Moss and Nicole Richie are anorexic twigs. There is nothing about them that I admire. I look at someone who has some meat on their bones, that is the style I like, HEALTHY!!!

• Canada
1 Mar 07
i was referring to their fashion sense/style NOT their eating habits. LEARN HOW TO READ.

• United States
10 Apr 07
Making fun of people for being too skiny is just as bad as making fun of someone who is fat! When I was a teen everyone constantly made fun of me for being too skinny which led to me over eating even when I was so full I could barely move. theThis led to problems with my metabolism so that now that I am in my late 20's it is hard for me to lose weight even though I eat right and exercise. I think you should take a look inside of people before you start calling names.

• United States
10 Apr 07
Gwen Stfani because when she first hit the scene all of her clothes where designed and sewn by her and her mom that takes way more style than all of the other girls like paris and nicole and such, when they came on the scene they had stylists pick everything for them until they grew into their style but not Gwen she was born with style.

• Canada
5 Jul 07
and gwen pulls is off so effortlessly. she is a beautiful woman.

• Philippines
2 Mar 07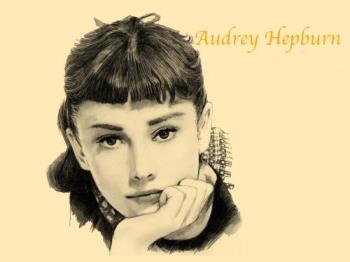 My style icons are Audrey Hepnur, Coco Chanel and Carolina herrer.Their syle lives on and wi what i call a classic,never oit of style.

• Canada
2 Mar 07
audrey's style is really timeless. she was so cute and petite. as for chanel she revolutionized women's wear. carolina herrera i am not too familiar with the history, i read an article once about her being a style icon. thanks for replying