Depression and headache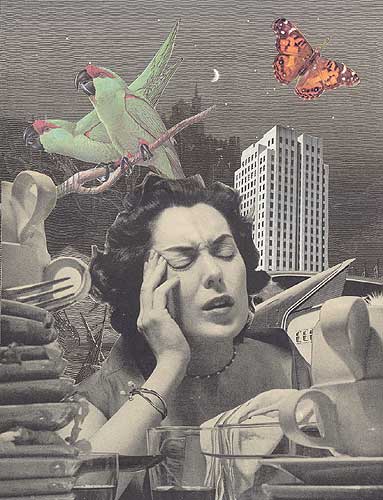 India
5 responses

• India
21 Oct 10
i feel i get refreshed after having my chocolates. And best remedy is Meditation, try breathing exercise, it will help you balance and handle depression.

• United States
3 Mar 07
I suffer from depression and when I get really depressed and stressed I get bad headaches. They start in the back of my head and moves to the top and then my whole head hurts. I do take advil and stuff like that but normally it don't help.So I have to lay down and put a cool washcloth over my forhead and eyes and just try to rest. If it don't get any better I would let your Dr know about it and they might be able to give you something for it. Best of luck

• United States
2 Mar 07
Yea I usually get one type of headache or another when my depression gets worse or I have an "episode"....sometimes they are throbbing at the back of my head..sometimes they are on the right side behind my eye and ear and into my jaw....and sometimes they are full blown migraines complete with panic attacks, severe rapid mood swings (like minute to minute rapid) and major confusion...Luckily for me and my family those ones are rare because they are not fun to deal with at all..for me or my husband and kids...

• United States
2 Mar 07
Usually I get an all over headache. The whole head is like a low throb. I know it's there but it's not sever. It's not dibilitating just aggravating. Just one more thing to add to how miserable I'm feeling at the moment.

• Canada
1 Mar 07
When I was first diagnosed with depression I had no idea that there can be many pains physically that come along with it. I often do get headaches right between my eyes and also a bad ache and pain at the back of my neck. I know that there is a medication out there that is supposed to treat the physical and mental symptoms of depression, I believe it's called Cymbalta (or something close to that).