Chest hair on man? Sexy or not?

India
11 responses

• Poland
2 Mar 07
I don't like hair on a man chest at all. I'm 25 years old, and my friends at the same age also don't like it. But my mother likes it and she thinks it is sexy, maybe it is like fashion, it changes;) When my mother was young noone shaved the chest, but now it isn't so weird to shave the chest so I know I have a choice to like it and I like it:) People need time to get used to changes.



• Philippines
2 Mar 07
Not all women would like their men to have chest hairs. While there are some who will find it sexy, there are others who would prefer that their men will be smooth to the touch. If it makes no difference with you to be having chest hair or none at all, then just make the adjustments with whatever is it that your girl wants.

• Canada
2 Mar 07
Me,I love chest hair but everyone is different....chest hair is NOT a turn on for me but it's comforting....if that makes sense....I always slept with a teddy and now at 40 i can't sleep with a teddy but a hairy man is the same....

• United States
2 Mar 07
I like hair on a mans chest I do think it is kinda sexy. when i fall asleep at night I like to rub his chest hair. weird i know

• Philippines
2 Mar 07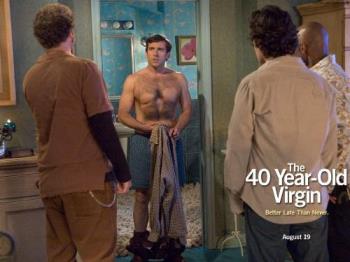 Less hair would be better.If its too much hair,like a shag carpet then its not sexy at all.There is nothing wrong with a little manscapping for a guy.



• United States
2 Mar 07
Yep I like chest hair on a man. Not a hairy ape kind of thing, but some chest hair is really nice.

• Canada
2 Mar 07
I LOVE chest hair on a man, as long as it's not ferocious. I think my favorite most comforting part of it is that i love twirling it in my fingers, it calms me for some reason. Sometimes it irritates my husband, but for the most part he doesn't seem to mind either. It's nice to run my fingers through it, just makes me feel at peace or something.