Titanic 2:the surface

India
March 2, 2007 12:39am CST
Did you see the traier of the new movie titanic 2.In the movie Jack comes back to life after he was found frozen in the sea.He searches for Rose but she has died.To download the trailer in 3gp format(for mobiles)click here:http://w10.easy-share.com/903821.html
6 responses

• Philippines
2 Mar 07
Oh my! I already saw the video last year. And at first, you would really believe that such film exist. But don't be fooled. If you'll review the trailer, you will notice that the scenes there were taken from leonardo d'caprio's previous movies like catch me if you can, the beach and even romeo and juliet! i even saw one Nicolas Cage there on one scene taken from Con Air! My colleagues and I were really laughing after seeing the trailer... =) So don't believe that. Titanic 2 is not possible. =)

• India
2 Mar 07
The trailer was shown during the movie "Ghostrider".What about the scene where leonardo dicaprio is taken out from the ice and the scene where he cries before the grave of Rose?


• United States
2 Mar 07
It's gotta be a joke. No director in his right mind would make a sequel. Parody, yes. Sequel, no.

• India
2 Mar 07
it is no joke.if you see the trailer you will realize it.However you will come to know what you are saying when the movie releases.LOL

• United States
2 Mar 07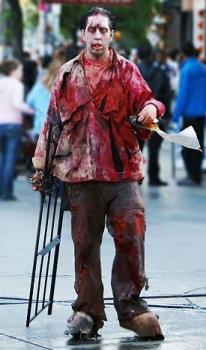 It's a hoax. An elaborate April Fool's joke that came a bit early. If it is legit, than it's definitely not a sequel, but something along the lines of "Date Movie 2". Unless George Romero is directing, then it's a zombie parody of Titanic. I'd watch that one.

• India
2 Mar 07
this is an elaborate hoax! ankit i guess u got bored watchin titanic that u started this hoax..

• India
3 Mar 07
i am shocked that there is not even one person who is supporting me.i swear that you would all believe it one day and that is when the movie releases."THIS SUMMER JACK'S BACK!!!"

• United States
2 Mar 07
Yes it is silly and dull...should be made funnier