Deep fried or traditional

Canada
9 responses

• United States
2 Mar 07
Love deep fried turkey. Especially cajun deep friend when the turkey is injected with cajun spices. I find a deep fried turkey more juicy. I also think it's hard to over cook. Oven cooked turkey can be so dry sometimes. My mother alway cooked the turkey on a rotiserrie. It would sit for hours in the kithchen slowly turning. She would rub it with garlic and rosemary and then just leave it to cook. Delicious!

• Canada
3 Mar 07
Never tried to inject any spices in yet going to have to try it any special brand or recipe you recommend?

• Canada
3 Mar 07
At least you got them all trained to make sure you are fed adn watered lol

• Canada
4 Mar 07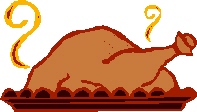 I have never had a turkey deep fried. I think the first time I even heard of this was about six months ago . It is supposed to be really good I hear because it sears the flavor right in to it. You must have to have a pretty big deep fryer.

• Canada
4 Mar 07
Yes i was given the whole fryer adn burner for a house warming gift they were not that expensive either bought one for a frined for his B'day The pot/fryer holds about 5 gallons of oil plus a 20 lb bird. We also use it to boil ribs and seafood in works great keeps the smell/mess out of house

• United States
3 Mar 07
I definately favor deep-fried turkey! It's not as dry as oven baked turkey. One year we made two turkeys, one deep-fried and the other traditionally in the oven. The deep-fried turkey won, hands down! It was gone, and we had leftover traditional turkey. I've never had a turkey cooked in a pit, but I bet it would be pretty tasty!

• Canada
3 Mar 07
The one cooked in a pit is moist too but takes more work we some times do two just to get the stuffing from one done traditionally

• United States
2 Mar 07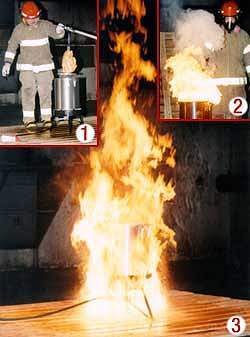 I love turkey but I have to admit that for Thanksgiving I MUST have the traditional bird, nothing too fancy. I love to enjoy it with different marinades and deep fried, etc. at other times but unfortunately my kids aren't huge turkey fans. It kills me because seriously that is one of my favorite meats! Strange! I can honestly say I've only had deep fried turkey once in my life and loved it. I am afraid to get a frier myself... I have a friend that literally burned down his garage with one! LOL Don't ask!

• Canada
3 Mar 07
Yes a friend of mine badly burn his foot when the oil splatter out.

• United States
2 Mar 07
I always heard that there was nothing like fried turkey..I have to try that one day..so far, the best way I know is to have a turkey done over a open fire and then coat it in barbecue sauce..once the sauce is on, let it roast into the bird..thats sooooo good!!

• Canada
2 Mar 07
How do you BBQ one sounds liek it might be a great thing to try

• India
2 Mar 07
I have marinated the whole chicken with Chilly Powder, Termeric and Lime with salt, and burn the full chicken with firewood (without any vessel). It is really a delicious and wild. Birds used to be consumed in this traditional way long ago. I think even Turkey will taste great by cooking in this method.

• Canada
2 Mar 07
Sound sliek the way i done it in a pit It turned out great

• Ireland
15 Mar 07
Yep, that is the way my brother in law makes his Thanksgiving turkey. It was pretty good but seemed more or less the same to me as a trafditional turkey. I've also had them barbecued!

• Hong Kong
2 Mar 07
Cooking is not in my list of expertise. My wife gave me her advice of how to cook a turkey in the healthy ways. She says for health sake, we better apply simmering rather deep frying. Here I list her suggestion: cook the pre-seasoned turkey in a non- or low fat broth (or water) a bit below boiling point to keep taste and moisture inside, allow the dish's flavors to meld and to slowly develop. Add the liquid mentioned to barely cover ingredients; cook on medium heat until one-third of the liquid is reduced.

• United States
2 Mar 07
I like mine roasted in the oven, we use mustard as a sause and smear the whole turkey with it, when cooked you cant tell its got mustard on it, as i hate mustard! Its good deepfriend, i put battering on it first! An cooked on a BBQ is really good!