I Create some Aplication for watch TV&Radio Online. Try it!!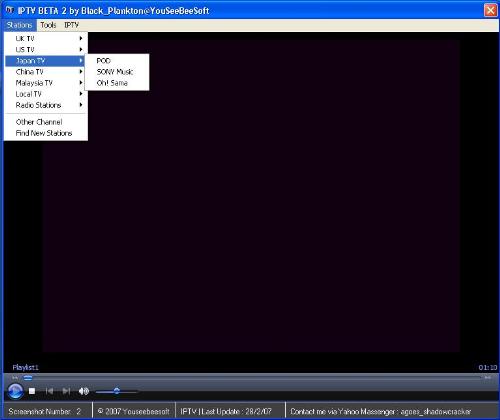 Indonesia
March 2, 2007 4:45am CST
Hi Friend, i try to create program that works in windows. I give name tgis program IPTV. But still Beta Version. I Need to ferfect this program first before i Publish it! I need a comment for this program. Please friend. My idea for this program was stuck!! Thanks Before... You Can download the program at http://freelance.byethost18.com/YouSeeBeeSoft/IPTV.exe This Program not a virus!! I Guaranteed!! Before u running this program, please scan with your trusted antivirus first Thanks, Regard Black_Plankton
4 responses

• Indonesia
3 Mar 07
sorry the link was broken. This is the new link : http://users.cjb.net/youseebeesoft/iptv.exe

• India
5 Mar 07
Congrats. I wish i could use it, but sorry I am a linux user. Any plans for a linux port?

• Indonesia
6 Mar 07
Thanks, ok i try to make it compatible with linux operating system

• Indonesia
5 Mar 07
Good program... You compile this program with what a programming language ? Basic, C, java, dhelpi, ruby, or what??

• Indonesia
5 Mar 07
i compiled this software with Visual Basic 6. Ruby? hohoho you a maniac Seal hah?