Sprite or Mountain Dew?

South Africa
March 3, 2007 12:56am CST
Which do you prefer: Sprite or Mountain Dew, and why?
4 responses

•
14 Mar 07
Oh gosh!!! i can't remeber the last time I saw Mountain dew, they don't sell it in the uk!!!! Wow, i last had it like five years ago at university in Cape Town, south africa!!! I thought it was like ginger ale, only no ginger and way better tasting, gosh I wonder where I can get some!!! Will take a look on ebay, someone's got to be selling it!!! Well to answer your question, i so love mountain dew and not a fan of sprite, never have been!!! Cheers!!

• Philippines
4 Mar 07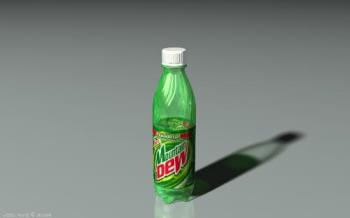 I prefer Mountain Dew,it has more character than Sprite,has more zing in terms of the taste,plus its a cool neon green color.Do the dew!

• Philippines
3 Mar 07
Mountain Dew... It's more refreshing than sprite.. Sprite is just like water with sugar in it...

• Philippines
3 Mar 07
They are both delicious, but i prefer sprite because i feel like refreshing if i do drink it especially if it is so cold.