earn 50$ or more per month just for post picture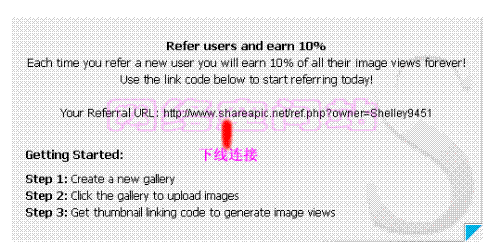 China
March 3, 2007 2:05am CST
i have joined this one .i think its good.let me share with you. http://www.shareapic.net/ref.php?owner=Shelley9451 this website just for post picture,and click the picture.join now quickly. and this website is also good.http://www.slashmysearch.com/earn/id/990
4 responses

• United States
7 Mar 07
Thanks for sharing the link shelley. I'll check this out and will join. More power to you!

• China
9 Mar 07
thank you very much,hope you could earn more money online.have a good day.

• Canada
4 Mar 07
Shelley9451, Have you received any payment from shareapic.net? How do we know that our images have been looked by someone? Can they maintain its honesty? Can they also keep its promise? I'm just wondering about that sorts of thing.

• China
9 Mar 07
as you said i havent reached the minmun payout.to know whether our picture had been looked by someone we could see from the hit number of every picture you upload.thank you .

• India
3 Mar 07
can you tell me what pictures they want us to upload to get paid.I have heard a lot about that site but never heard anybody getting paid by them.

• Portugal
18 Mar 10
Hi,Shelley,To Make Money Throught Shareapic Is Very Hard...I Read Many Complains About It & Some People Called It a Scam...!!!! Have a Wonderful Night!!!!