for women only!!

Philippines
3 responses

• Netherlands
6 Mar 07
I wash my private part everytime after pee and poo. Otherwise, I'll fell not comfortable the whole day. It's a normal habit in my home country. Almost everybody I know back home always wash it after pee and poo. And most of the public toilet there provide it. And when I'm in a public toilet, I have/carry always this small folded plastic cup for water.

• Philippines
7 Mar 07
oh that's good. where do you buy those plastic cups? do you have a picture? I have not seen one of those yet. what we have here are wet - wipes, but they are so expensive.

• Netherlands
18 Mar 07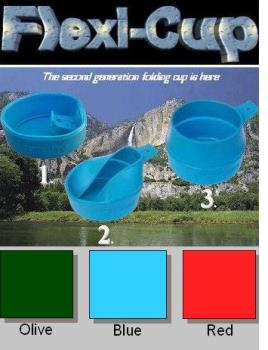 Sorry took me a while, finally I found a clear picture of the folded cup that I always carry in my bag.

• Philippines
10 Mar 07
It's a nice question girl. Dont be ashamed to ask that from your friends..Well, i wash my private area everytime i pee. Just a simple water will do, no need to wash with soap because it makes it dry..Dont also use wet napkins just to make that area dry coz it has chemicals that make harm to that area..I take bath twice a day, that's the time i will wash it with soap..

• United States
3 Mar 07
Interesting question to post for strangers to answer. But I guess it's easier that way, instead of having a face-to-face discussion with someone, huh? Well, I personally just wash in the shower. I shower once a day, in the evening. Unless you notice any unpleasant odors (or rather, unusual), you shouldn't have to wash all the time. If you have an unpleasant odor, then you could have an infection and need to get checked out. Otherwise, I wouldn't worry so much about it. If you feel uncomfortable about feminine odors between washings, Avon has feminine wipes and other odor control products. I sell Avon and I stand behind all of our products. You could visit avonfun.com to check out the hygene products offered. I hope this helped with your question.

• Philippines
3 Mar 07
Oh, I also just wash once a day, in the morning, when i shower, but im making a habit now to wash in the evening, and sometimes, mid day, to feel fresh..