What wild animals live near you?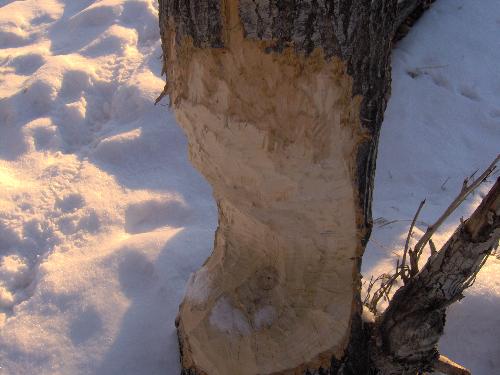 Canada
March 3, 2007 11:52am CST
I'm fortunate to live in a city of one million people and yet still be surrounded by quite a lot of wildlife. On some of my early morning runs along the river, I've seen squirrels, rabbits, coyotes, ducks, geese, skunks, and deer. What types of wildlife do you see near your home? Do you have pictures to share?
4 responses

• United States
3 Mar 07
Mammals & Reptiles American Alligator Coyote Desert Mule Deer Eastern Cottontail Eastern Fox Squirrel Green Anole Nine-banded Armadillo Raccoon Western Diamondback Rattlesnake White-tail Deer Birds Bald Eagle Black-bellied Whistling Duck Black Skimmer Blue Jay Northern Mockingbird Peregrine Falcon Western Scrub Jay Whooping Crane

• Canada
3 Mar 07
Holy crap! You live in the zoo! Thanks for the + response.

• United States
4 Mar 07
Let's see, I have seen raccoons, possums, skunks, coyotes, ducks, geese, hawks, egrets (A.K.A. storks), snakes, and rats...lots of icky rats as I live out in the country.

• United States
9 Apr 07
We have a wild variety of birds hair including seeing a massive red-tailed hawk sitting on the soccer goal in our backyard. We have deer in our backyard quite a bit too and just last week one of the neighbors saw a coyote walking up the street (we used to see and here those a lot where we lived in Calgary). On the flipside we have 2 varieties of poisonous snakes that are fairly prevalent here but have yet to see one alive (saw a couple squished on the road)

• United States
5 Mar 07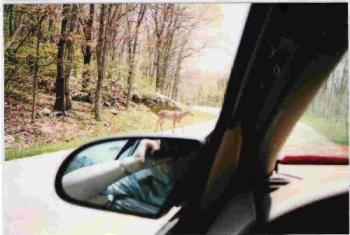 Since I live in a wooded area, we have plenty of wild animals that live in the woods in front and behind me. We have plenty of deer, foxes, skunks, turtles, frogs, squirrels, rabbits and snakes. I have not seen all of them in person but have seen some and my neighbors have seen the other ones.