What do you think about pipe smoking/smokers? As bad as cigs and cigars?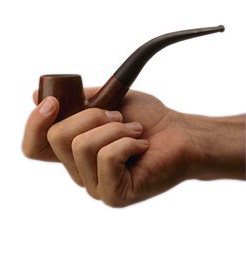 United States
March 4, 2007 1:25am CST
I had a college professor who smoked a pipe. I loved the smell of it. And he looked so distinguished. I even tried pipe smoking myself briefly, but it wasn't for me. What do you think? Is it more acceptable, since you don't inhale and the smell isn't so bad? Or is it just as bad as cigarettes and cigars?
2 responses

• Canada
16 Mar 07
I think any kind of smoking is dangerous for the smoker, and for the ones around the smoker who have to inhale the smoke.

• United States
18 Mar 07
Yes, it is worst, but I have to agree with you, it looks distinguished. When I was young, I was really attracted to pipe small...