Spring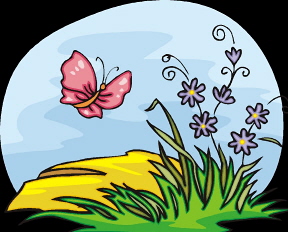 United States
March 4, 2007 5:31pm CST
Well with Spring just around the corner I've gotten the planting bug. I plan & getting a layout made for a garden & for my flowers out front that I've ordered. I'll have to take a lot of pictures this year to share here. I've got 2 yearling Apple trees. Honeycrisp & a Haralerd. I've got a lot of red rasberry bushes, many Asiatic Lilies in the from of my house & around the patio in front. Also around the patio I've got lilac phloxx planted in front and all around the lilies. Ive a lot of various flowers & plants along the house. The wifes favorite is the Endless Summer in the front by the patio. Anyhow what are your plans for a summer garden or flower bed etc? I'd like to hear. aNY PHOTOS ALSO WOULD BE NICE. tHANKS BUNCHES. hAPPY POSTINGS FROM gRANDPA bOB
2 responses

• Australia
5 Mar 07
Your garden sounds very pretty, and you and your wife appear to get a lot of pleasure out of it. We are soon to enter autumn, so my garden needs are quite different from yours. We have water restrictions due to the drought, and the rumour is that our level of restrictions will be raised to 4 in mid march. This will mean no hoses or sprinklers at all. My garden is too large to water by hand, so it will be best to wait until the winter rains begin (we hope) before I plany anything new at all. I have space for at least 4 more shrubs, and I will be loooking for drought tolerant ones.

• United States
5 Mar 07
We get watering bans here in Minnesota USA ever so often. But it's the type where even addresses water on exen days & odd on odd days. So the ban we get isn't that much of an ordeal unless it tends to be very hot & dry. But so far no big deal for me. My wife always whines saying, Ohhh the water bill is gonna be sooo big. But then she also whines, Aren't the tomaotes ready yet? HAHAHA. Hope things come out good as far as the water situation. Thanks for the response. Happy postings from Grandpa Bob

•
4 Mar 07
Wow that sounds amaizing! Ive been vert tempted recently to buy in come edable planting but I dont know how to best grow them and that. Plus i dout i would make time to do it. Maybe one day when i have my own house. I would love to save money and eat food ive grown.

• United States
4 Mar 07
I eat so much fresh greens from my backyard every year since I bought our house 3 yrs ago. Well sioon maybe you'll do it also. Thanks for the response also.