What do you prefer - Arranged of LOVE?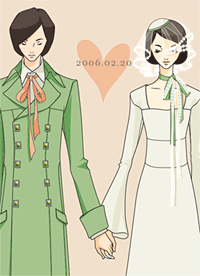 India
March 4, 2007 11:09pm CST
This is a discussion on the type of marriage you prefer. If suppose you are married then in what category do you fall? Whether you fall in LOVE marriage or Arranged marriage. For the people who are not yet married, what type of marriage do you prefer? Whether you would like to have love marriage or arranged marriage. Speaking about me, i prefer only LOVE marriage that is why in the topic of this discussion i have typed LOVE in capital letters and also i started this discussion under the interest of LOVE:P
2 responses

• India
5 Mar 07
I would prefer love because it is better to know the person with whom you are goping to spend your entire life. Also in arranged you dont know the background of your spouse

• India
6 Mar 07
Yes, it is better to know the one with whom we are going to spend rest of our life :) anyway thanks for your response :)

• India
5 Mar 07
Present generation nobody cannot answer these question bcause they donot know upto that marriage time appears.so i cannot tell at the marriage time if i am love with anybody so i prefer love marriage if i am free from that i prefer arranged marriage!

• India
5 Mar 07
i accept your point that we cannot judge what will happen, but everyone have their own opinion in marriage even if they dont know what will happen. Some prefer to marry the one whom their parents say and some feel that they themselves should choose their partner!