friends and discussion

United States
March 5, 2007 12:42am CST
I am just curious how our friends list works. I am not sure if I am doing it right. I go through most of my list on a daily basis, and look to see if I can respond. Does everyone do this? Does this help with better ratings, points? I would kind of like to know, because some topics i have made don't seem to get much response from my friends list. I know some of the questions may not be that interesting, but then just to make talk questions posted from some of my friends, I try to respond. Does anyone else have this problem?
9 responses

• Egypt
5 Mar 07
Yes it';s frustrating sometimes when friends don't respond to our discussions but with big lists of friends and not always long time online you can't expect that everyone can/will respond to all his/her friends discussions.. How I go about friends list is I always start with "discussions my friends started" and respond to all that i find interesting (or remotely interesting) a few friends i turn the notifications on for them not to miss any of their discussions as they start very few and far between discussions as I do myself, I used to go over friends list daily and check there as you do but as it grown larger it's not an easy task now, so I just go there every few days and look randomly on a few of my friends profiles; especially those who I haven't noticed much activities for them in a while.. My advice is don't be sad about it and try to renew your friends list by adding more good friends and deleting those who never respond to your discussions, what good is a friend who never communicate with their friends?

• United States
5 Mar 07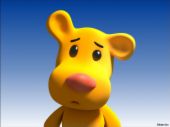 Thank you freesoul, that is a good idea, I try to respond to my friends list first. I guess that what I need to do, is to delete the ones who never respond. Like you say, what good is a friend who never communicates with their friends.

• United States
5 Mar 07
i have all my friends on notify on, that way when they do post a discussion i can sit and go through my emails and answer the ones i want and then also delete the email after i answer them or dont find a interest to answer. I have such a big span of friends i seem to get alot of emails and it takes awhile to go through them and find some to answer. I dont know if that helps with the rating points or not but its easier to keep track of how and when to answer and also when they get posted.

• United States
5 Mar 07
I keep my notification on and have one browser up for my notifications and another one to respond. It works pretty good for me.

•
5 Mar 07
Well I do my best to respond to as many as I can. I get email alerts for all the discussions started by my friends, and I try hard. However, I can't deny that I don't/can't reply to all of them. The time difference thing is my biggest problemm, as most of MyLot traffic takes place when I'm fast asleep, and I quite often get up in the morning to more than 40 discussions to look at. I then have to go to work, where I have no Net access apart from in my lunchbreak, and by the time I get home, the US has woken up again, so that inbox has swelled to at least 60, sometimes more, and that is impossible to deal with when you have to run a house, cook a meal etc as well! I do try my best though - honest!!!!

• United States
5 Mar 07
I know it can be difficult to respond every time. I am referring to the ones who make no attempt at all. There are some individuals, that haven't responded once.

• Canada
5 Mar 07
Sometimes I wonder that myself. I have fallen so far behind on my answers to my discussions and my friends discussions ( there are 55 in my email) I am afraid I will never get caught up. Do you have your notify turned on for your friends? That way all discussions they have made will go to your email and you will see if they have made a response to your discussions or if they started a discussion. I try to respond to most questions from my friends but some I don't understand or don't know about what they are talking about. I am trying to come up with a system to get through the emails in the best manner. Today, I am starting with one person and going to another friend, etc. Give it a try for a few days and see how it works for you. I don't usually fall so far behind but I was taking care of my Granddaughter all weekend.

• United States
5 Mar 07
I think you do pretty good. I know we all get busy and it can be hard to respond to every single one. But their are some that just don't respond at all. I do what you do, go through each one individually when I am on. I do my best to respond to at least one of my friends post.

• China
6 Mar 07
yeah.... I had the same problem that i didn't get much response from my new friends.maybe i have only 4 friends and my discussions aren't interesting.i hope my friends can support me.thank you.Can you make friends with me ,i come from China.

• Canada
5 Mar 07
I try to respond to my friends discussions, otherwise I don't see much point to having friends at all. The majority of them don't respond to my discussions, but there are a few who are loyal and respond every time.

• United States
5 Mar 07
That is my feeling too. Why have friends if you aren't going to respond. It is understandable that you can't always, but I have several who never make an effort at all. I agree with some of the responses, that it is time to delete them. LOL

• Hong Kong
6 Mar 07
Yes, I will, but not everyday. I think your friend's list is the best place for you to find some good topic to discuss with, especially you cannot find discussion to discuss in your interest and today's top discussion. What do others think?