Do You Really Believe In The Left And Right Hand Batting Combinations??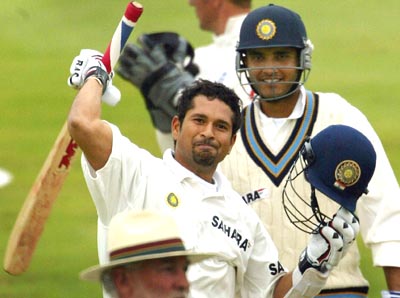 India
March 5, 2007 5:45am CST
We have heard it millions of times on comentry that the left and right hand combinations have spoiled the line and length of the bowlers and they are bowling off target now. Don't you think that bowlers at the international level should not get effected?? Do you thing it really causes change in the bowling areas and if yes then to what limits??? Many successful batting combinations have the same handed batmen like SACHIN-SEHWAG, ADAM GILI-HAYDEN,etc.
8 responses

• India
5 Mar 07
yes i am not disagree with you..but its the fact that bowler have to change their ideas...in case of these combination..and in which possibilityis there to make a wrong line length...its right that international bowlers are quite aware with that but its a human property that it may be wrong any time...sooo just like that.


• India
5 Mar 07
Yeah left and right hand batting combinations are very successful if both the batsmen are scoring runs at fair clip by rotating strike every ball and scoring boundaries off the losse deliveries. As it is very tough for bolwer even at international level to adjust line and length on every ball and to avoid bolwing at batsmen's strength and there is more pressure on blower thsi way and so it's quite possible he blows one loose delivery which gets despatched to the fence. Plus there is problem of extras too wides. Be it sachin-sourav, gilchrist-hayden left right battings combinations successes over years have proved this.

• India
6 Mar 07
Yeah i do believe in left-right combinations cos it unsettles the bowlers concentration.If batsmen are ike handed the bowler can settle in to a nice rythm


• India
5 Mar 07
ya its really works because so many times we saw that its really tough work for any bowler to make good length to a left-right combination.if bowler is getting righ or left good swing and lengh,he cant bowl same lengh in opposite one so surely more variation he must have to produce,it will not be easy for him so playing team will get a good score.

• India
5 Mar 07
yes left and right hand combination will trouble the bowler to some extent, as he has to change his field, and he has to change the line and length of the bowling. he has to change the good length spot and over pitch ball. He should set the different field for the batsmens. But still it affects the bowler, but a good bowler will be intelligent to bowl the left and right hand combination