Does anyone know someone that was murdered???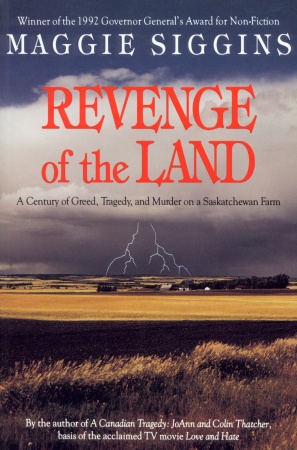 Canada
March 5, 2007 9:48am CST
This may be touchy but I want to know if other people have experienced this. In the early 1990"s my dads cousin and his wife were killed by their two grandsons on their Saskatchewan farm. It was really big in the news here at the funeral they had not yet found his body, hers was found in a septic tank, later his was found buried in a field he was working on, it was all really sad. There was actually a book written about this . I have it and have read it a few times. My dad is quoted in it a few times. His cousin was his best man when he got married. Wow I forgot all about this to it is funny how this just reminded me that I had a friend that was strangled to death when she was 21 by a guy she met in the bar. She was not a great friend but the girl with her was a real good friend, she had called me that day because she said they met this guy and she thought he was bad news and left the other girl with him because she could not convince her to go with her. They had hitch hiked across country so they were far from home. The next day the one girl was found dead in a hotel room. He was caught and only got seven years for it. How sad for taking a young life. Anyway this is the book that was written about my dads cousins murder.
1 response

• Egypt
6 Mar 07
Sad stories.. I know a very nice guy who is a younger brother of a friend and he committed murder in revenge.. anyway i didn't get to know the full details and I lost contact with it all.. i never knew what happened to him but when I remember him I think he is the last person who can kill but it's the situation he found himself in :(