Kisses decoded--- how do you kiss your partner?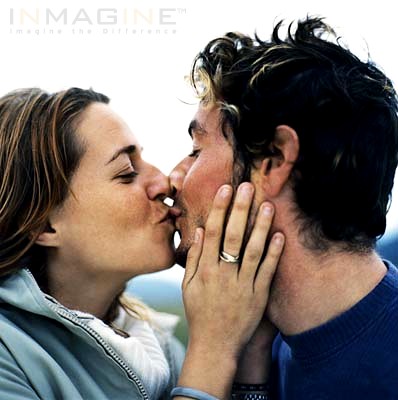 Philippines
March 5, 2007 2:59pm CST
I've read in a magazine how a certain somebody gives meaning to the smooches different couples do. 1. A kiss while facing each other with eyes closed is a positive signal of intense feelings. 2. A kiss with noses touching is a sign of more intensity. 3. A kiss with a girl's hand clasping on the boy's neck is a sign of real caring. A kiss with the girl's tender hands on the boy's face and nose nuzzling reveal maternal feelings. (or if it's the boy doing it reveals paternal feelings). What do you think about this? Where do your kisses fall? For me and my girlfriend, we've tried all four.. lol
4 responses

• Singapore
6 Mar 07
I feel we cannot decide how to do these smooches. Rather, we should not. Kisses should be actions of the moment and we should let our impulses rule us. ;-)


• United States
5 Mar 07
Rogen you have a really nice decription of kissing...You made me want to go kiss my hubby heehee...Well at night we just give each other a quick kiss on the lips and tell each other "Good Night and I love you" I am sometimes standing at the kitchen sink and my husband will come up behind me and wrap his arems around me,when I turn around he has his arms on my back and i usually have my arms around his waist and we kiss nose to nose touching noses i suppose....some times i wrap my arms around his neck,sometimes hes just laying down and i kiss him a couple of times around his temples...I will try and notice "how' now that you have said this....