Are you an adult who still doesn't know what you want to be when you grow up?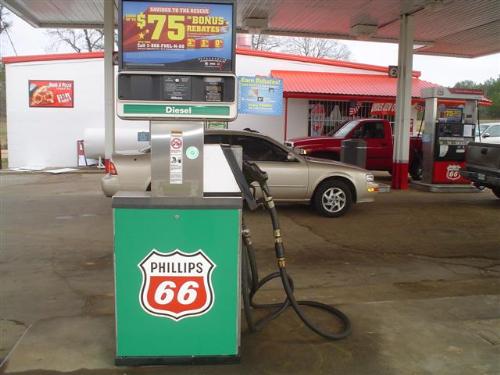 United States
March 5, 2007 5:57pm CST
I was 52 years old before I finally found out what I wanted to be when I grew up. As a child I was conatantly changing my mind when asked this question. I was a stay at home mom until my husband passed away and I had to go to work at age 45. I had been a Hair Dresser when my husband and I married but I did not keep up my license after I became a mom. The only thing I could find in a hurry was a convience store clerk. I enjoyed the work but the pay was low and after being robbed I decided I had better search for something else. I worked and went to college and got my associates degree in Legal Assisting I worked for a family law attorney helping victims of Domestic Violence. I was offered the position of Executive Director of a Family Violence Center and accepted the job. Although, I really enjoyed helping others, it still just wasn't my ideal job nor did I have any idea what my ideal job was. I met and married a man who was a Truck Broker (he brokered flat bed loads). One day he was teasing me and said that if I would go to truck driving school and get my CDL license that we could run teams driving 18 wheelers cross country. I shocked him by doing just that. Within six months we were runing teams and driving an 18 wheeler from coast to coast. I loved every minuet of it. I saw places and things that I never would have seen had I not been driving. I have driven in 47 of the 49 continintal states. I was just as proud or really prouder of that CDL license than I was of my college degree. Had any one told me earlier that my Ideal job would be that of a truck driver I would have thought they were crazy. I told my grown children that their mom had finally found out what she wanted to be when she grew up. How about you, have you found out what you want to be when you grow up?
5 responses

• Canada
6 Mar 07
What a wonderful story,I do not remember what I wanted to do as a child, I did have a great list of what I didn't want to be. I settled for bookkeeping in an off ice but never fitted in. By accident I became a cook, I was washing dishes in a restaurant when the cook didn't show up and there was no one to cover, the boss stepped in and when I helped him with simple things he asked me if I wanted to learn to cook. I said sure, and that was that, I was a Journeyman cook and I worked in some different places, fly in fishing camps, Helli logging , Mining camps large and small, I found I preferred working for a crew, rather than at a restaurant, but did a lot of that as well. the only time I didn't enjoy was at seniors homes, Because it is all about cost, time ,and nothing toward the seniors likes and dislikes, We were given exact menus to cook ,no variation by so much as a raisin in a cookie, and Yet at meetings they were encouraged to complain about the food, when I asked why, I was told that they have no choice but to be there they have no choice but to take That medications, so at least they were allowed to complain about the food, even though nothing was ever done about that either. So I agree it some times takes a long time to find out place but then when we do we never work again every day is a joy.

• United States
6 Mar 07
I loved your story. It seems you have had as much fun a I have discovering what we wanted to be when we grew up.

• United States
6 Mar 07
What a wonderful story - I'm so glad you finally found something that makes you so happy. :) As for me, I'm 27 and still not completely sure what I want to be when I grow up. As a child, I had high ambitions - I wanted to be an archaeologist, then a lawyer, then a speech/language pathologist. I actually went into college declaring speech/language pathology as my major...only to take the intro class and HATE it. In fact, that first year of college wasn't wonderful for me - so when I was offered an "easy out" (disastrous first marriage), I jumped on it. Anyway, fast forward nine years...I'm married to a wonderful man and lucky enough to be a full-time mom, which I admit is very much my dream job at the moment. I hope to have more children, and intend to homeschool them, at least through middle school. That gives me a few more years to decide what I want to be when I grow up. For now, I'm happy. :)

• United States
6 Mar 07
You are lucky that you discovered that your chosen major wasn't what you really wanted before you invested any more time. Congratulations on finding a wonderful man and being a loving full-time Mom. I admit that is certainly a very fulfilling job and not one that everyone appreciates.

• United States
9 Mar 07
My God, what a wonderful life story. I feel so happy for you. I am a secretary and a mother of two, and happy about my life. About two months back, my boss offered me some work on HR related matters and I loved that. Since then i wanted to learn HR and this April, I am starting my HR Diploma course. If you go back on my discussions, i have posted a discussion also on this. Anyway, now i am 37 and I think, i found my dream line. I dont know I will find another one with time.

• Australia
6 Mar 07
I love everyone's stories. I'm 54 and seem to have chronic pain these days so I've given up. I've worked mostly in retail, my last foray was as a terminal operator in a supermarket and I failed miserably because I was too helpful. I run a children's pre-school in my home, collected the census, been a sewing machine demonstrator, managed bookshops, been owner operator of my own coffee shop/takeaway chicken shop and a driveway attendant...still do this part time. I recently went to college and rec'd a certificate III in pathology specimen collecting which makes me a phlebotomist or venapuncturist or the person who takes your blood (among other things)...the next step was to study laboratory skills but the course is not readily available. I've loved aspects of many of my jobs but have never quite fit anywhere....I seem to come apart when dealing with some other people...lol. I think this a terrific topic by the way. Thanks.