Would you admit it? To this day, I love Barry Manilow and his music.

Canada
March 6, 2007 8:57pm CST
I loved Barry Manilow in the 70s and 80s. Today I have his old music on CD, purchased, not downloaded. I just find his delivery of a song so heartfelt. I love Can't Smile without You and Somewhere in the Night. Many people find him sappy and too sweet, but I think he's wonderful. I have listened to and watched films of concerts. He comes across as fun and sincere. I know this discussion will attract tons of wisecracks, but I don't care.
8 responses

• United States
7 Mar 07
I love Barry Manilow's music. I have his greatest hits on CD :) I admit to it. He has a great voice and his songs are well done. Of course right now I have Copa Cabana going through my head but over all I do enjoy his songs. I will admit a couple of his songs were a bit sappy but not the majority of them. I have not pulled out the CD in a while, might have to do that tomorrow.

• United States
13 Jul 07
i loved barry manilow back in 1975 with his first hit mandy i enjoy all his songs and his music then and now he is a great performer song writer and singer

• Philippines
25 May 07
Of course i will admit that I love Barry... actually i am very proud to be a fan of Barry Manilow... he's very great musician and songwriter... Though, it sad that i don't even 1 of his CD but i will start collecting CD's of him... Let's Go Barry Fanatics!

• Canada
26 May 07
I have most of his albums on vinyl and a few on CD. Although many tracks are repeats or remakes of his older work, I still listen and love it. I would be interested to know if he might come out with something new in the future. What I really like about him is that he is so versatile and performs in many styles from classical to swing and jazz.

• Philippines
14 Mar 07
Barry Manilow is definitely one of the best musicians in the world today. He is my favorite. Among his songs I like Mandy, Weekend in New England, I Made It Through the Rain, I Write the Songs, Copacobana, and Looks Like We Made It.

• United States
7 Mar 07
Until I looked at some other people's comments, I didn't know the songs he sings. I mean I have heard them - but didn't know they were him. They are ok. I knew Coca Cobana. Every time I hear the words "Barry Manilow" it reminds me of the quote from the Breakfast Club - "Does Barry Manilow know you raided his wardrobe?"

• United States
7 Mar 07
I'll admit it, Mandy, Copacabana, I Write The Songs, the man can write some really catchy tunes. Not too shabby for a guy who started out writing commercial jingles! But then again they were pretty catchy too. I'm a pepper, he's a pepper, she's a pepper, we're a pepper, wouldn't you like to be a pepper too. LOL, I still love it.

• United States
7 Mar 07
Barry Manilow may have gotten a lot of flak, but he is one of the Golden Oldies! All of his songs are well-known and most were big hits. His music will be around for a long time! I like him too! No need to be embarrassed!

• United States
25 May 07
AWESOME! Actually, he really is a very talented musician and songwriter. DId you know he partnered with Bette Midler in their early years? She left to perform in europe for a while and that's when they split up. He was her pianist! Anyhow, my first tape was Barry Manilow, and my mom had his live album, and I loved when she played it when I was little. I get teased for liking him, and must admit I don't really listen to him much any more, but he is very talented, even if you don't like his style, and that his music was on the edge of disco... I do like him, and respect his work. (Can't Smile Without You is such a tear jerker! I also like "I Write the Songs" - because it's true! He wrote a LOT of songs for other artists)

• Canada
26 May 07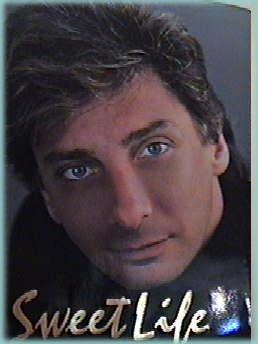 I remember him and Bette performing together a few times on television and talking about their early history. Also if you can get hold of his auto-biography it's truly awesome. Sweet Life: Adventures on the Way to Paradise by Barry Manilow MCGRAW-HILL INC, © 1987, ISBN 0070399042 (EAN 9780070399044)