The best car I have seen so far!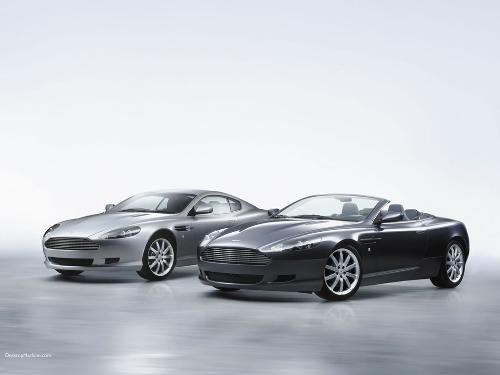 United States
3 responses

• Portugal
2 May 08
i totally agree with you. that 400 horsepower is respectful, and the wood in the interior is a very nice detail. anyway i like the masserati quatre-porte better.

• Romania
28 Mar 08
Hello
JBTECH
You are right, the Aston Martin DB9 is one of the most beautiful car

. It's a super sport car for the gentleman.

The Aston Martin status is Power, Beauty and Soul. Beautifully styled, the DB9 never fails to stir the soul with its unique sound, power and performance. This purebred sports car is also a technical triumph, its beauty signifying aerodynamic efficiency, its power unencumbered by weight, its devastating straight-line performance paired with exquisite handling. All great sports cars strive to balance these qualities, and the DB9 creates an experience that is both unique and unforgettable. What the driver sees, hears and feels is in harmony. The reward is total involvement: a level of engagement that truly stimulates the senses, that re-ignites a passion for driving. But an Aston Martin is also about luxury, indulgence and enjoyment – it is a feast for the senses. Sure enough, the magnificent exterior styling of the DB9 gives way to a sumptuous, comprehensively equipped cabin, trimmed in the finest materials. Every element is perfectly conceived, from the 6.0-litre V12, to the hand-stitched seats and carefully selected interior woods. Nothing is out of place.
Take care and have a great day,
ScarFace.