Fear factor?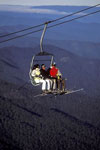 Australia
March 7, 2007 6:30pm CST
What make you fear?? Do you have any experience that ae still in your mind? How do you overcome that fear since then?? I have aerophobia, few years ago,i went to the snowy mountain and had the chailift ride, when i was going uphill, my body was shivering,not because of cold, but because of the view when i looked down. Since then, i did not have similr expereince because i think i caanot overcome this fear.
7 responses

•
8 Mar 07
I have a fear of drowning. Although i can swim well there was time when a rip current puleed me down and out to sea. No matter how hard i tried to swim to shore i wasnt making any ground. I eventually turned on my back and floated for a while to get my breath and strength, before i had chance to attempt again i was rescued by some dude on a jet ski and man i was quite far out Lucky escape

• Portugal
18 Apr 07
In 1958 I was swimming on Pierre Marques Beach in Acapulco (open sea) when all of a sudden the big waves started coming in. I had been swimming in knee deep water but all of a sudden I couldn't touch bottom. The waves were over 8 ft high and the only thing I could do was to hold my nose and go underwater so that the waves wouldn't break on my head. I called how to my friend who was close by but he was in the same prediciment. Fortunately we had another friend on the beach who saw us in trouble and went for the lifesavers. It took one 20 mins to get my friend and 45 mins for me to get to shore. All through the ordeal I could only say....don't panic and you'll get through this....I am not a strong swimmer but I could at least keep my head above water. I love the water and while I was a little shy at first I did get back my love for the water....I am an Aquarias.

• Cebu City, Philippines
8 Mar 07
The greatest fear that I experienced by far was before I started my water afting experience. the moment I stepped on the inflated boat my heart just went mumbo jumbo. I was so nervous i could not hold the paddle tightly. And the sight of the first rapid approaching was a nightmare waiting to happen. But what I feared most was the most memorable event that I have ever experienced and by far its the best. Its a feeling that you face the things that you fear and then it would turn out to be a promising experience of great adventure.

• United States
8 Mar 07
I'm afraid of heights and roller coasters. I've tried overcoming my fear of heights by doing some indoor mountain climbing. Or just by getting on my roof at home. The roller coaster issue is not that big of deal to me. I rather not over come it.

• United States
8 Mar 07
Ahh itried not to seem like a scardy cat by listing all of my fears. But yes, I'm afraid of flying to. Especially taking off.



• Portugal
18 Apr 07
Actually I don't believe that I have a fear of any kind per se. There have been spur of moment incidents that I have reacted to with fear....like when I experienced my first big earthquake in Mexico City. There is one thing that irks me however and it's only within the last few years. Maybe it's because I getting on in years but when I am up high and overlooking a precipice I get a kind of an adreline rush....or at least that is what it feels like. I get the same feeling under the same circumstances when I am sleeping (dreaming?). I used to have heart palpitations when a was on a "bumpy" airplane flight but I overcame that by taking deep, deep breaths and it goes away immediately. Fears?