Blessings all around us.

United States
March 8, 2007 2:06am CST
Yes there are blessings all around us and so many of us don't take the time out to actually notice them. I have been blessed with 4 girls and a wonderful husband. I also have been blessed with a home, car to drive and friends. Blessings can come in very many different packages and forms what have you been blessed with?
5 responses

• Australia
8 Mar 07
Mollyjo firstly, I see you are new to myLot, so welcome. I hope you have many happy hours here. I have been tremendously blessed. I have known, loved and served my loving heavenly Father, through the Lord Jesus Christ, for 48 of my 70 years and His blessings have been ceaseless. I praise Him for a wonderful husband and five wonderful sons and their families. I praise Him for a lifetime of serving Him. I praise Him for His constant care of me. I praise Him for His guidance, His direction, His correction, His rebukes, His encouragement, His challenges, His undertaking for me in so many, many ways. I praise Him for the rich fellowship we have together and His abiding presence. "Many O Lord my God, are Your wonderful works which You have done, and Your thoughts which are towards us; they cannot be reckoned up in order unto You. If I would declare and speak of them, they are MORE than can be numbered." Psalm 40:5

• Australia
11 Mar 07
And thank you Mollyjo. We do indeed serve a wonderful Saviour who wants to bless us even more than we want to be blessed.

• Malaysia
8 Mar 07
Yeah, there are blessings all around us. The blessings that I received are uncountable. I have been blessed with a happy family, with a hostel to stay in university currently, with enough savings, with a gf, with so many Christian friends, with nice roomates, with my studies in university and lots more. With all this blessings, what we ought to do is thanks God for all that and live the life that God wants. Shine for Him and bring others to HIM.

• Hong Kong
8 Mar 07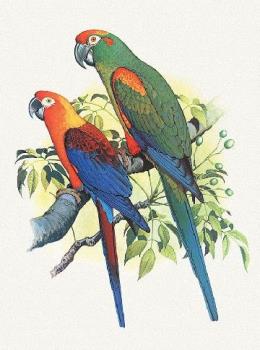 When I have time and affordability to enjoy a great meal, I consider it already is a blessing. When my wife and me are taking pleasure of being together, it is a blessing to me. Yes blessings are all around.