what will be the next generation computers

India
March 8, 2007 7:46am CST
what the users need for next generation computers please give your suggestions so that It will help for me for work
7 responses

•
26 Apr 07
Next generation will see more cores I think. Two dual core processor motherboards are here now and I think we will go down the road of increasing the cores rather than increasing the speed which Intel have said they have reached the practical end speed now. Sorry for the delay in posting this - it just popped up at the bottom of another post.

• Israel
29 Aug 07
I totally agree. In a few years we'll see much more multi- processors technology. Now there are dual and quad processors, there will probably more in the future.

• India
17 Mar 07
i guess that there will thumb top pcs which can project the peripherals and input can be done by sensors

• Philippines
8 Mar 07
I think it is better than to a Intel Pentium 4 computer, maybe a Pentium 5 or Pentium 6.

• India
9 Mar 07
YOu know the pentium core 2 duo is the next gen processar which supports to run two prossers at a time.

• India
24 Jun 07
i dont understand ur wuestion , but i think for work u could go for a dell sysytem, they have good customer service and excellent pricing so u'll be able to have a tension free time

• India
1 May 07
On board card having directX capability.High clock.Maximum cache memmory

• Indonesia
8 Mar 07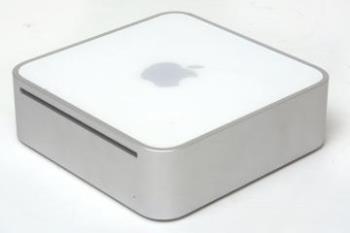 I think the next gen computer is alread here. Let's call it Mac Mini. 1.86MHz processor, 2Gb memory, 160Gb Sata Hard disk, Como DVD drive, Great VGA card, WiFi and Bluetooth all in 6.5x6.5x2 inches