camera to recommend for beginners

Philippines
5 responses

• Canada
11 Mar 07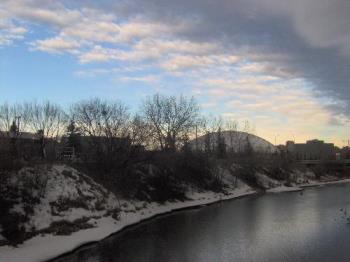 I am sorry I am not familiar with that camera, but I have found it is not so much the camera, but often how you use it. I have gotten into the habit of taking a camera with me everywhere I go........even on my morning runs. It is just a small digital camera with several functions like........ macro picutes(very close up)portrait, landscape etc. and I am very happy with how some of the pictures turn out...

• Philippines
14 Mar 07
I'm into photography and I can tell from experience that the camera is simply the tool that will help you capture what you see. For beginners and I mean serious beginners who would like to learn or study photography (in school or not), any SLR with full manual controls will be very useful. The next factor is how much automation you would like to have in a camera? Reading product reviews will help in this area. Then how much you can afford to buy for yourself? This is where you choose your brand but reading further for problems with certain brands will also help you make your decision. Again for beginners, before jumping to the store for the camera, spend some time with short photography tutorials found online. Here's my favorite short but concise tutorials that help me when I was starting http://photozone.de/4Technique/index.html Now, if you intend that you want to share your photographs online, a digital SLR will save you time from scanning film but a lot more expensive than a film camera. However, if you can afford a DSLR, get the one that is good value for your money. Since it is SLR, it means you have the option to change lens, this time you have to consider your next lens purchase. Good luck.

• United States
8 Mar 07
This is a pretty popular question. For beginners, there are basically three cameras I'd recommend; Canon Digital Rebel XTi, Nikon D40 and Nikon D80. I'll mention pros and cons for each one. Digital Rebel. This is a good camera that is fairly inexpensive. You can find it for anywhere between $700-900 with a kit lens. The lens is not a perfect lens for every situation, but will work for most close range shots. The camera takes great pictures, although it can be a little difficult in very low light. It's easy to handle, light, and has a large screen on the back. The buttons are easy to use and learn. Canon makes some great lenses and other accessories, so it's easy to expand over time. Also, anything you purchase for use with this camera will work upline should you decide to upgrade in the future. Nikon D40. This is probably the cheapest price you'll find on a DSLR. It runs around $500 with a lens. It is a 6MP camera, whereas the Rebel and D80 are 10MP. It will give you great pictures and has a growing list of accessories. The major drawback, and I was only recently made aware of it, is that it is made different from other Nikon cameras. Most Nikons put the auto focus gears in the camera, the D40 relies on them being in the lens. Therefore, if you decide to upgrade later, you'll need to get all new lenses. Nikon D80. This camera can cost over $1000 with a lens. It is typical Nikon quality. You would never regret buying it. It does not have the problems the Rebel has in very low light. The only drawback I have heard is that the buttons and menus can be tricky to learn, but once you learn them it's no big deal. You couldn't go wrong with any of these cameras. There are others on the market, but none that have the rave reviews of these three. There are, of course, other Nikon and Canon models, the Rebel and Rebel XT, Nikon D50, which are older models and could be found cheaper, but support and repairs may get costlier as time goes on for them. Hope this helps.

• Philippines
9 Mar 07
wow this are all great response. lots of us can use all this tips. im already having interest in photography and im just getting some of its theoretical knowlege from online tutorials and its a big big help. i think once i have a budget i will enroll in photography class. thanks for that good tip.

• Philippines
28 Jun 08
If your budget is low, go for the D40, but if you have more than enough, why not go for the D80 or Canon's 450D, these cameras are more than enough to get you started. Mind you, lens are important as well, so you need to save some for another lens or so, there will be times where your kit lens will not get you where you want to go.

• Hong Kong
24 May 07
I think there many many kinds of choices!For below US$1000,there is Canon eos 400d/canon eos rebel xti.Another choice is Nikon D40 OR newer version Nikon D40X.These entry level cameras is very compact and light,but they almost have the features of a prosumer level.They come with hot shoe and for canon they have ef lenses.Just visit some great dc websites so that you can learn more and prepare to buy your camera!

• United States
8 Mar 07
I would agree with the previous responce. I would ask are you a beginner to photography or a biginer to SLR Photography. With film camers you had a choice of a point and shoot or SLR. With Digital you can shoose Point and shoot, DSLR or one between the two called a prosumer camera. The prosumer camera offers many of the features of the DSLR with the ease of use of the point and shoot. You have a built in zoom lens usually 10x or 12x. It has a full Auto mode and many advanced features that you find on the DSLR. If you are not into changeing lens and buying extra lens the prosumer model might be right for you. Canon, Nikon, Kodak, Fugi, and most camera makers offer good prosumer cameras. Check out different models at www.dpreview.com