Most Lovable places in London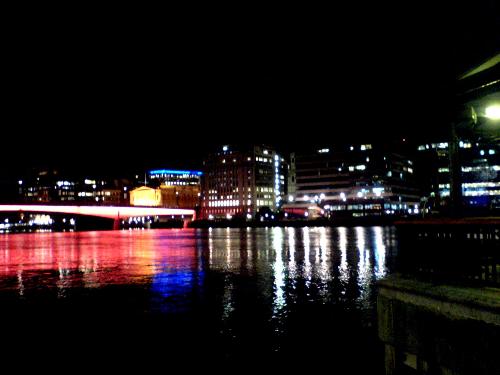 March 8, 2007 9:15am CST
Which is Your favourite place is London?? If u are staying in London, If you have visited London or if you wish to visit London which place you would like to visit first or not to miss.. hmm let me start first.. I would always love to go for a walk.. starting from London Tower Bridge to London Eye. YOu can have a look at Mayors building, Tower Bridge, London Bridge, St. Paul's Cathedral, Millinium Bridge, Swiss Re- Castle, House of Parliament, Water Loo Bridge etc.. etc. beautiful and most lovable place.. if you can walk further you can even visit Madam Tussads and Buckingham Palace. If it's along with your girl frend or Boyfren.. then u can have a lot of fun.. believe me..
2 responses

•
13 Apr 09
I had the opportunity the last two years to live and work in London. Best experience of my life! I enjoyed every minute of being a londoner for two years. I can't really say I have a favourite place in London as there are too many to mention. But My most memorable five places would be the London Eye, Hyde park, Picadilly Circus/Oxford circus, Tower Bridge and the London Zoo. Ofocurse when it comes to movies, theaters and places to dine well there is a massive choice there. From Soho district to leicester square, tottenham court road, Chiswick, Mayfair, notting hill baysewater.. the list is endless! I love London very much and can't wait to visit it again.

•
13 Apr 09
sorry I forgot to mention the O2!! what an amazing arena. Had a chance to see prince when he came to London. Absolutely amazing. Plus Wembly stadium and the Emirates staduim. I could go on and on!! but seriously London is an amazing city!

• Malaysia
4 Apr 07
I lived in London for 4 years during my student's days, that were back then. What I love about London is that there is so much you can do and see in London almost every night of the week. You have the theatres, the parks, the shopping places, the historical places, the beautiful sceneries, the hot and happening clubs, pubs and bars to quench your thirst, nice small cafesto enjoy your coffee in the late afternoons and so much more. When I talk about London and the most lovable places to visit is surely COVENT GARDEN. What I love about Covent Garden is that the nice little alleys and street that you can investigate and so much thing you will discover in that small little area. So many little shops there on fashion and clothing, arts, designer shops, cafes and much more. You have a nice stroll in between the little alleys and so much more you can do there. I just love Covent Garden.