Are there Aliens here on Earth?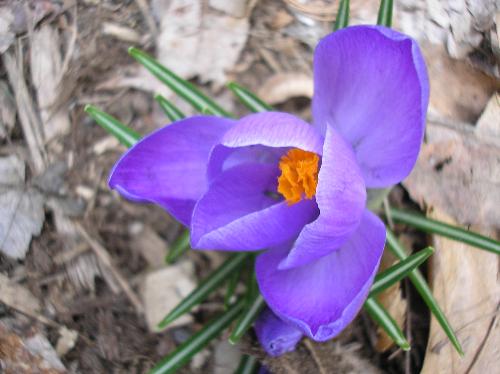 United States
March 9, 2007 4:21pm CST
I remember some years ago, as I was sitting in a local city library looking thru a few books about UFO's, extraterrestrials, and the like, I came across some very strange notes in some of the book margins...notes that had been written there in pencil or pen, not part of the books' text. The notes were not in any language I had ever seen (though I concede I've probably not seen every one), nor were they in any way 'decipherable' to mean anything to me...but there they were, on numerous pages...often with a line which connected the note with a particular picture or part of a picture on the page. Like I say, I had no clue what it was about. As I flipped thru some other books in the same area, I noticed the same kind of notation in several others too. I really have no idea what all of it was... -Probably someone's clever idea of a hoax...or, -Maybe someone's 'secret-code' for a 'secret-admirer' or 'secret-admired' -Or.....could it be?
4 responses

• United States
11 Mar 07
My reply is - why not ? There are so many things we are lead to believe, to create a peace and create a situation where we just accept anddon;t question. Keeping the masses deluded is something the Matrix and other such films intended to explore. Quite why people can't see that shifts in thinking are ok to do is beyond me ! It's a shame there's no pics of that writing you saw. Was it similar to the type often shown on TV of the recovered 'IBeam' at Roswell ? Could you draw the symbols and post a link for a .jpg or something ?

• United States
11 Mar 07
Who knows? The symbols were very different than anything I'd seen before, that much I know. And, the way they were written made them appear like they were written without much 'effort'...i.e., it didn't look like the writer spent lots of time on each one...much like we may write or print our own language. Thanks for the post.

• United States
11 Mar 07
After a quick look at the Roswell I-beam 'glyphs', I must say I don't think there's too much immediate resemblance to what I recall in the books, though I'm struggling to recall a good mental image of what those DID look like just now. All I can remember is they were very strange indeed! I'll see if I can dig up anything more in my cobwebbed memory banks.

• United States
12 Mar 07
Cheers. Such symbols interest me a lot, especially now as you say they seem to have been written quickly. Another point of view would be that they could have been common secretary type shorthand symbols ? My Gran still writes notes quickly in shorthand. A quick search for those online might show that they are what the symbols were !


• United States
9 Mar 07
there are never aliens on earth but it people are being seduced to thinking that. it seems logical that there has bound to be more to life than humans and animals, i used to belive too. but not on earth. maybe somewhere far far away, somewhere around the fifty galaxies around earth. if there are aliens, they wouldnt be like ET or any of the ones from movies. they'd be super natural animals which are probably smarter than us and have started a couple trillion years ago. they probably have technology a gazillion times better than us.

• United States
8 Jun 07
There's no chance you still live close to that local library, is there? I sure would like to see what you saw. I've had an interest in this sort of thing since I was a young kid. Don't know how many books I've read on the subject. Have even had a few odd experiences, some which were explained satisfactorily & one totally unexplained.

• United States
9 Jun 07
Well, I do live relatively close, but I haven't been there in ages...I was certain I'd kept some copies, and I've looked in a few places here at home, but haven't found anything yet. I DID find some other interesting copies I'd made of sketches and/or photos of old castles and fortresses somewhere in the Old Countries of Europe, I think. And, believe it or not, some look like spaceships from above! Strange! Thanks for your post...if I find the other things, I'll let you know.