Credit Cards - Is the bonus worth more than the interest costs?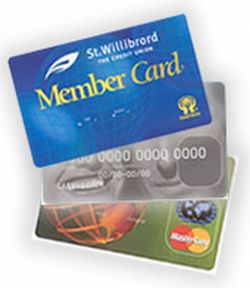 United States
March 9, 2007 6:10pm CST
I'm moving to USA where there are a lot of ads for credit cards. Me and my husband are going to travel for circa $4300 (honeymoon and to my parents)in the near future and looking at tickets at Travelocity.com they had an offer for a credit card where you would get free trips if you got your trip and hotel through them. But reading the fine print it meant that it was a 19% interest rate on the loan! How can they brag about a free first year if the interest rate is that high. Are the bonuses ever worth more than what you spend on interest??? Is anyone here happy with a credit card, which one in that case and what's the bonus?
5 responses

• India
10 Mar 07
All credit card companies are on business and are here to earn money from us, bonus are just an eyewash. They inspire to spend more by providing some bonus which is always meagre in comparison to interest rates. So I seldom use my credit card. I use only debit card.

• Denmark
10 Mar 07
I only got one Credit card, and that my VISA, the money gets withdrawn directly from my account and there're no fees. I love it, never pay cash.

• United States
10 Mar 07
Exactly my point! I didn't even know that the travelocity credit card was a loan, I thought that it would be connected to his account. Then he told me that it was a loan, and so i wonder why anyone would prefer getting a loan when you have actually saved up for the trip.. bonuses sounds nice but it doesn't add up to your advantage if there is a 19% interest rate. So I would like to know if anyone actually found a credit card that they think is great.

• United States
10 Mar 07
I'm so glad to see someone who reads the fine print. So many people are in deep trouble because of credit cards. I wish there was some way to convince people to never start using them in the first place. Maybe the schools need to sit kids down and make them work out a few math problems of how much a certain item purchased on a credit card compared with the same item purchased with cash would compare. Congratulations on your marriage.

• United States
10 Mar 07
I couldn't agree with you more. Personal ecomony should definitely be a topic in school, both me and my husband don't know anything about banking and ecomony, so we are a typical couple that would be able to fall into a loop hope like this. Because it sounds great with free trips and if we had been more impulsive we would probably have applied for the card. But you probably end up paying more because you stay at a hotel that is affiliated w/ travelocity instead of the cheaper one that isn't.

• United States
10 Mar 07
I think that it can be worth it, depending on how quickly you are planning to pay it off, it all depends on the individual situation.

• United States
10 Mar 07
We have a Discover card that was interest free for the first nine months I believe. We got cashback bonuses during that time, and in the time since. It ranges from .5-5% depending on what we purchased. We used ours a lot and then just paid it off in full when the bill came. We had it for over a year and did it that way the entire time, until my husband's grandma passed away in December and we had to make an emergency trip. We still haven't paid it all off yet, but we should have it paid off by May. Anyway, we've cashed out $140 in cashback bonuses. I'm not sure off the top of my head how much we've spent on interest. But I'm sure it's safe to say that it is significantly less than $40. So we've actually made over $100 by using our Discover card in the last year and a half. The thing is, we write down the expenses in a check register and make sure they don't exceed our spending limit that we actually have money in the bank for. We treat it just like it is a debit card or checkbook, so we don't go over.

• United States
10 Mar 07
Thanks!! This is what I wanted to know. So it is actually possible to, if you keep track of your spendings, get a card where you can get more bonuses than what you pay in interest. I guess the problem can be that you tend to spend more when you know that you'll get some of it back. If you got 0.5 to 5% back each time, and it totaled to $140 it means that you spent almost $3000? Was it things that you would have bought anyway (except the trip) or or did you end up spending more?

• United States
11 Mar 07
We just use it for our everyday purchases. We always get gas on it. Most of the time we use it for groceries. If we are eating out, we use it. We pay our cell phone bill using it. We use it just about anytime we buy anything, unless it is a small purchase(less than $10) and we happen to have cash. We don't really buy anything with the card that we wouldn't buy anyway. But by the time we spend around $300-400 a month every month, sometimes more, on things like gas, groceries, eating out, baby items, etc. the cashback really starts adding up. As long as you don't go overboard and buy things you wouldn't otherwise, it can be really helpful to use one.