filipino nurse,.. do you know where youre going to..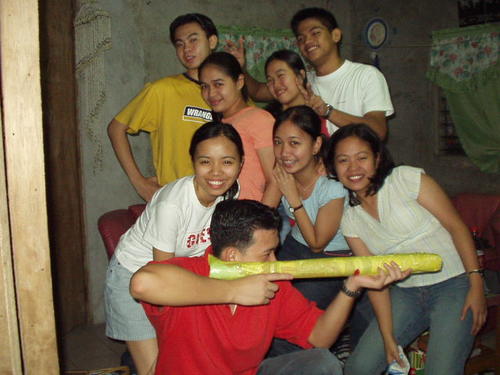 Philippines
March 10, 2007 4:01am CST
a very tragic event (for me)happened last june 2006... it was when 17,323 nursing graduates passed the nursing board exam but because of some issue that was proven true, those passers' integrity was jeopardized... half wanted us to retake the exam but for those who did not go to the review centers that are involved or did not benefit at all to "leaked" questions dont want to undergo the same gruelling period spent to review and the stress of taking the board exam.. it is a BOARD exam, not just a simple quiz. it consists of 500 questions... and 500 is 500... you could not even tell or describe how a board taker feels when he or she is trying to write those answers or shade a very small box.. and you want us to retake the exam... integrity wise.. a lot who failed took it a chance to retake the exam for free which was good for them.. and we all thought that it was the end of that issue... but we were wrong... come january-february.. CGFNS issued a statement that they will not accept june2006 passers if they did not retake test3-5.... although DOLE said that retaking the board exam wont affect our current standing here, that means we could still work locally.. but then again, a lot of nurses, especially from this batch entered nursing because of that international opportunity... so the big question is.... do you know what to do now??? we could still work here (loyal) or try our luck on other countries aside from us.. but... again... do you know where to go???
1 response

•
10 Mar 07
I don't know what is CGFNS ,but I am guessing that it might be a policy making body.I came across this news in one of my friend's discussions.This is the first time I am getting the complete picture though.We have had similar situation in our country ,but that was involving school exam.So,obviously not as serious as this.What I feel bad about that even if the exam paper got leaked,not all would have known about it and not everyone would have cheated,but even those meritorious students won't be spared and will need to reappear in the exam.The bigger question certainly is the ones who have stepped on to the international pedestal.The only solution as I see it is to get back,pass the exam and then relaunch the career.I know it's tough ,but at times we need to take a step back to move ahead in life.Who knows,after having prepared for the exam they might be better qualified and more preferred to serve internationally.In all this , I certainly am not missing your point of the toughness of the exam that has to be taken yet again ,which is not at all fair.

• Philippines
16 Mar 07
CGFNS is like one of the associations for nursing, they take care of those people who wish to work in the us... well, it will be some months from now before we take the board exam again... really is unfair but we cant do anything much about it right... and although i am not decided into working in the us yet, retaking the exam will just my make my esteem better and also to stop those people from their miserable bickerings... thanks for sharing your thought... n_n

•
18 Mar 07
Right on! Take them head on and come out a victor! Goodluck.:)