Have you ever had your car stolen?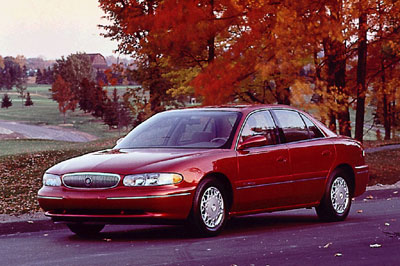 Canada
9 responses

• Canada
10 Mar 07
I'v never had MY own car stolen but my husband had his stolen once. Also I live in the "Car theft capital of Canada" apparently, but neither of our cars is high on the list. I have a club on my car too.

• Ireland
10 Mar 07
My husband's car was stolen twice. It was a very popular choice with car thieves and it was used once to ram a police officer on a motorbike. My husband now buys cars that the thieves are not interested in.

•
10 Mar 07
Of course, but I went back to the toy store and bought my dream car the Ferrari, and it was the cheapest car I have ever bought!


• Canada
10 Mar 07
I have not had one mine stolen but when i worked for a car dealership had brand new Z28 takeen while i was trading it with another dealership adn the lot i worked at har 14 cars taken in one night they showed up with car carries loaded them up and drove off. Another one I know of was a road building company they were cleaned otu low beds showed up and loaded and excavator, front end loader, D9 cat and some cat wagons over a long weekend and drove off. So far only lost a few window to peopel doing smash and grabs from my vehicle wish they woudl take the whole thing they do thoasands of dollars of damage for abotu $50-$300 woth of stuff.

• Hong Kong
21 Apr 07
In you nation, I think you need a car to travel from place to place even if you just want to buy something from a supermarket. But in my small city, the super market, shopping mall are quite close to resident areas. You just walk a few step from your home and you get everything you need. So most people, especially those are as poor as me, do not need any car as transportation tool. So, I didn't experience any such situations.

• United States
21 Apr 07
That's a lot. I've never had my car stolen before. It's hard enough to have it stolen once but 3 times (that's just way too much). Why did it cost you a thousand dollars?? You're the victim. Good luck and hope it doesn't get stolen again.

• Seagoville, Texas
19 Apr 07
Believe it or not, I used to have a Pinto. My daddy bought it for me new as a wedding gift in 1978. In 1988, some idiot stole it, drove it till he ran out of gas, and left a note saying he was sorry. The police never did find out who stole it, but they did think it was hilarious that anyone would steal a Pinto!

• Sweden
19 Apr 07
No, but the reason is that I have never had a car. I have lost three bicycles and they are expensive enough but that was a long time ago. Now I live in a village with very low criminality so I have been able to keep most of my things here. My bicycle is almost 17 years old so I will have to replace it sooner or later.