The feelings you can't reveal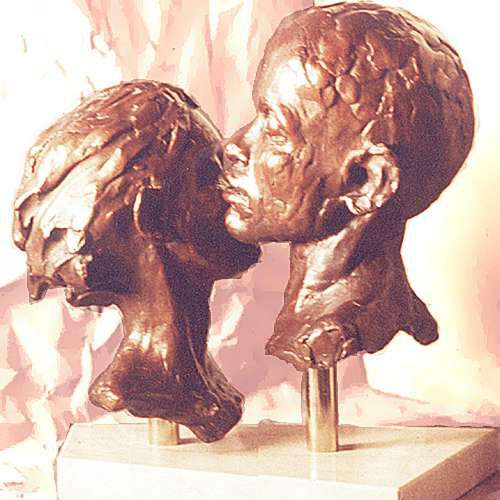 Saudi Arabia
5 responses

•
11 Mar 07
man where do u get these ideas?! I been in many situations like these. some of my female friends had a crush on me and two of them DID tell me. NOTHING happened, but it certainly ruined all. I kept avoiding her cuz she felt them like sisters and nothing else. My golden rule is NEVER f##k a friend. I told them this and we're not friends anymore. they didn't like the rejection so it seems. As for me I only made this mistake ONCE with someone i shouldn't have and swore never 2 do it again. yet it keeps on repeating and I end up loosing friends. Good topic my friend.

• Saudi Arabia
12 Mar 07
Hi good 2 see you again in another myLot day ... I do understand it when someone sets a rule for himself and i do respect that. But why should you lose them as friends? besides they ain't and will never be your sisters. I mean you can still deal with them even if you don't have crush on them . But losing friends umm i don't really go 4 severe solution unless it is totally hopeless. Once again everybody is different i can understand that. Thank you for being around and thanx 4 the compliment, my friend.

•
12 Mar 07
your most welcome my friend. well it's not easy keeping them as friends. i tried hard, but after the TRUE feelings reviled, the situations is simply NOT the same. the innocence of a FRIENDSHIP is gone. be it a CRUSH, or a serious thing, your mind goes else where. the thoughts of hey she wants u, she likes u, etc kept on dwelling. and I couldn't be alone with them in a room. I was so affraid of what could've happen. they were mostly friends of MY friends, so u can imagine the fear as i am only human. so i avoided them gradually untill everything faded away.

• Saudi Arabia
13 Mar 07
Hi good 2 see this day :D, I do understand. It is not easy especially when they know ur friends too. I guess people are different in the way they may react 2 such thing. An-Always-Thank you word for you, my friend.

• Richards Bay, South Africa
11 Mar 07
Ok here goes, I've got a friend (in real life) and she is married for 25 years. Three years ago she told me that she fell in love with a married man, I was shocked, because besides the confession, the other man is a mutual friend from all of us. I feel very sorry for her, I know she won't tell this man how she feels, and it will ruin her marriage. But all that said, I regret thou that she told me, because whenever we all go out, I feel uncomfortable when I look at them knowing what I know, it is dreadful.

• Saudi Arabia
12 Mar 07
Hi Annie, You should not feel uncomfortable about it at all. She revealed it to you because she felt she could trust you. A person needs sometimes to say stuff to someone without getting worried he might be judged. And this is what she exactly did. It is easy to find people blabbering, giving theories in ethics, what you must do and what you musn't but it is not easy at all to find a friend who is kind, caring, loving, understanding, never-judgmental. And she has found that in you, Annie. And from the posts here or in real life i guess you can easily find people who have the potential just to judge and say a verdict. So it isn't easy. My suggestion: Never let her down, always make her feel comfortable and easy about it so she can talk to you whenever she feels needed. She may need your presence and advices at any point of time and when you don't expect it. Thanks for colouring this discussion so beautifully as you usually do.

•
11 Mar 07
In the past I have had "crushes" on people in my social circle. On each occasion I have had to step back for a moment and think carefully. If I reveal my feelings, will this ruin a good friendship? If I reveal my feelings will they laugh at me? Can I handle the rejection? Is this something deeper or just a passing fancy? It is very difficult to make that decision and usually I find that instinct will kick in and tell you what is right and what is wrong. I have only ever actually let someone know my feelings and they were actually quite hostile towards me, so I ran away and simply stayed away from that group of friends. It isn't a nice thing to happen, but you learn from your mistakes

• Saudi Arabia
12 Mar 07
Well said. this is so typical it happened to me as well. All of those questions pop on your mind before you could open you mouth and reveal it to that person and it is mostly the decision to hide it ane never saya word, i ask myself sometimes, must we always hide it ? thanx 4 the response.

• Philippines
11 Mar 07
yah I've experienced this and it really hurts a lot. It hurts so much. You know why? because it's like you're keeping it to yourself but I'm glad that I didn't tell that person because it would be very very embarrassing.

• Saudi Arabia
12 Mar 07
It is really hard and not easy coz u will be afraid if u told that person he may react in a way you don't like, you are afraid of the answer, you are afraid of the consequences. i don't blame you at all, i hear ya.

• Canada
11 Mar 07
when I feel that there is a potential of this happening, I step back and think logically. Do I have a chance with this person? Yes, no, why, why not? If it's no, and I know why not, I don't. If I don't know why not, then it's not necessarily no, and there could be a chance, but if I understand why I shouldn't have feelings for this person I just move on.

• Saudi Arabia
12 Mar 07
I very much like the systematic way of you thinking like that. Pratctical regardless of anything else. Thank you for the reply.