mountains of vietnam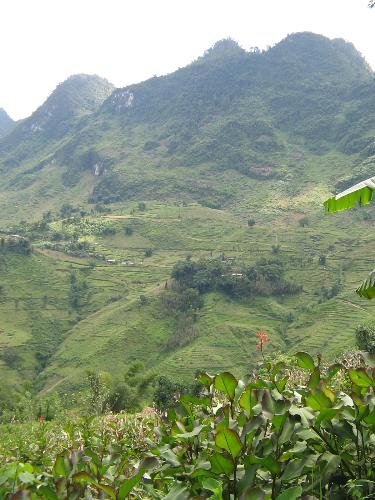 Philippines
March 11, 2007 7:46am CST
My bonus to trips to villages in northern Vietnam carries a bonus of great mountain views for me. i would like to share them with you. Do you have mountain views to share? I am not one for mountain climbing, but I am awed by mountain sights.
2 responses

• India
12 Mar 07
ya i just love mountains. i have seen mountains. there is so much in these giant mountains but they dont say anything after being so high they are. i think we shloud learn a lesson from them that after got height in our life we should remain to our roots and earth.

• Philippines
31 Mar 07
Thank you for your very thoughtful post, sandeep_2991984.

• India
5 Apr 07
thank you tin for selecting ny response the best response.

• Philippines
11 Mar 07
I'm not privy to posting pictures yet on my responses but I too love mountain views such as yourself. As a matter of fact I studied from Philippine High School for the Arts in Makiling, which is close to your vicinity. That's one beautiful volcano. Ain't she a marvel to behold. Cheers!

• Philippines
31 Mar 07
Hello, pelo26! It is nice to connect with a fellow "worshipper" of Mt. Makiling), pardon the word, though. Yes, it is a very beautiful mountain range but its bruises have all been exposed during typhoon Milenyo. We had flashfloods, with all the subdivisions tearing away at it. It is very sad.