iVE BEEN TRYING TO GET THIS PICTURE RIGHT FOR YEARS AND NEVER SEEM TO MANAGE IT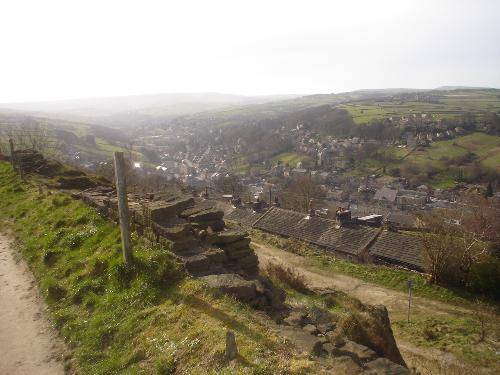 10 responses

• United States
12 Mar 07
Use a polarizing filter and compose your shot in panoramic mode... In other words, try to aim for a more dramatic, clouds, sky and land contrast... use a fast film like fuji 800 for sharp contrasts or Kodak 800 for more lush colors and softer contrasts... this for manual cameras Try the same with digital and choose your time of day.. Dusk or Dawn, for me! :)

•
12 Mar 07
wow yes thankyou, im using digital because its all ive got but will certainly follow your advice, blessed be

•
13 Mar 07
well i actually already have photoshop just never known how to use it, but thank you for your concern


• India
13 Mar 07
well photographer never get satisfied, thats what compel them to take better photos. may be u r conected 2 that place from yur heart and taking a photo of such place, that can satisfy u is not a good idea. but still try using a camra with better focus


•
13 Mar 07
WOW thank you very much for that ill certainly give it a go, blessed be

• United States
12 Mar 07
I think the picture looks great! Other than being in an airplane you could never capture what your eye sees. You would need wide angle lens for that. I have the same problem when I am trying to captur what my eye sees. Without that type lens you can only get exactly what is in front of you. So what I do is take several photos in a semi-circle to capture it all over several photos. Then I go to photo shop and combine them. This is very time consuming and I would not suggest it unless you enjoy doing things like that. But the finished product is always awesome!

•
12 Mar 07
Well thank you for the advice ill certainly be trying that, blessed be

•
12 Mar 07
looks like you've taken the picture with the direct light comming towards your camera try using nightime settings or automatic exposure it may help or like the other responce says you could try taking the picture from a higher angle editing it would enhance the picture try playing about with a photo programme if you have one nice pic btw xx blessed be

• Italy
12 Mar 07
Photographer are never satisfied. The pictures that you show are nice and interesting. They show a village and the hills. I like them and I think that everyone can find the essence of the place. The essence is something that everyone have to find by himself and probably can be differnt for each person.

•
12 Mar 07
of course you are right, it will be different for every one of us, its just what I see when I go out into the hills never translates into a photograph


•
11 Mar 07
it is special but it never loioks the same in a photograph as it does when im stood there annd thats what im trying to capture

• United States
11 Mar 07
I think it's pretty nice. Have you tried editing it? (the sharpness, brightness and contrast?) If you don't know how then let me know I can give you a few tips.

•
11 Mar 07
well thank you very much any tips at all would be worthwhile and very welcome, thankyou for your response

• Canada
11 Mar 07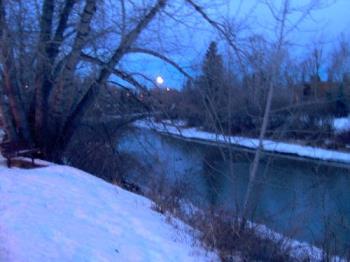 Picture taking is not always as easy as it seems. The light has to be right and the distance to the object as well. Not to mention if the object is moving or not.,That being said, often the pictures taken my mistake, can be the most interesting ones...... Look at the one I have posted here for example...