Mr.Bean hahahaha!!!!!!!!!!!!!!!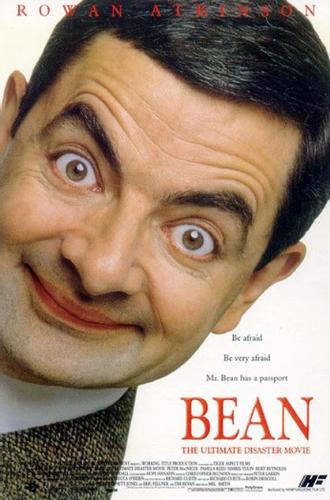 India
8 responses

• India
12 Mar 07
Even I have a great affinity to the show, his jokes are very unusual, that is the main reason. And if I am not wrong, I heard he John Atkinson, which is the actual name of the actor, was hospitalized when one of his movies flopped. I think he really is eccentric.

• Philippines
12 Mar 07
My son loves Mr. Bean, We even bought him a DVD of the cartoon series of bean. I dont like him that much coz i find his actions corny and over acting. Overall, he's ok.


• Singapore
15 Mar 07
Yeah, Mr. Bean rocks! Too bad he doesn't have any new series now. The cartoon is not that funny. Although in his first movie, a lot of the actions were already used in his tv series, but who cares, I still laugh whenever I see a rerun of his tv show.

• Bahrain
12 Mar 07
i love mr. bean!!! Have been watching him since i was very young, he's so hilarious, but i think the best thing about that show was that it was as funny to me then as it is now, because there were no language barriers and anyone from any country can see it and not have difficulty in understanding his humor. Whether you're really old or really young, you can understand it and enjoy.

• India
12 Mar 07
i love watching Mr. Bean. you cant stop laughinh while watchinf Mr. Bean.


• India
12 Mar 07
Yes I have seen Mr. Bean and it is very nice comedy movie now.