How would you describe yourself as a friend?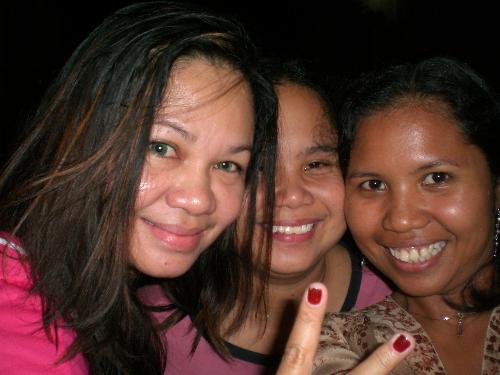 March 11, 2007 10:08pm CST
How would you describe yourself as a friend? Are you the type who would do anything or maybe die for a friend? Or sometimes, you would also give space for yourself and would really be honest to say that right now, I really can't help. That's me as a friend... what about you?
5 responses

• Germany
19 Sep 08
trusted and worth it to keep.fun to be with and loyal to the one who has respect and love me in return



.

• Philippines
12 Mar 07
Honestly speaking I am a true friend coz I tell my friends if they are right or wrong. Sometimes it sucks to be kind to friend coz most of them betrays you


• Philippines
12 Mar 07
Modesty aside, I believe that I'm the best friend one could ever have. I'm the type of person who would go out of my way to help a friend. I'm the type of friend who's always there beside you through good and bad times. That's why sometimes, well actually, it's most of the time, I feel that my friends take me for granted. They only remember to call on me whenever they need something from me. Sometimes, I'd find out that they went to a picnic, or they went to the mall, or some place fun and I never got invited. Sometimes I'd send them messages just to say HI and I would never get any response. But then suddenly I'd hear from them cos they needed a favor from me or they dont have anybody to turn to anymore. Of course, being the great friend that I am, I'd still be happy to lend them a helping hand. Till there next misfortune or problem, I'm just here.

• United States
12 Mar 07
As a friend, I'm extremely loyal and will jump up to defend any of my friends from any kind of verbal abuse if I'm there at the moment. I'm just extremely loyal. If they are my friend, I don't care what other people say about them because they're my friend and what anybody else says won't affect what I think of them. As a friend, I'm also extremely honest with my other friends. Sometimes I'm so honest that I feel like I'm being too brutal or being too tactless. I just say what's on my mind and I'm straightforward about it. I also can tell when they are sad or mad or feeling out of sorts. Usually I'm there by their side to talk to them. That's me as a friend.