Do you like rollercoasters?

United States
8 responses

• Philippines
13 Mar 07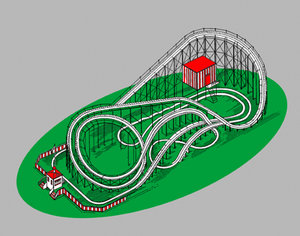 I don't know the name of the rollercoasters you just stated. So I'll answer your title discussion. I love rollercoasters. There's this different feeling that you feel whenever you ride one. I think it's what we called adrenalin rush. Like you're excited and at the same time nervous. You don't really know what empowers what. The worst part of the roller coaster is the start when your train or cart is beginning to go up the rail then the fun part is the part that you simply go down and scream as loud as you can.

• Philippines
29 May 07
Rollercoasters can be terrifying but the adrenalin rush that you only feel once in a while is priceless. I don't think I'll miss out the fun just because it is scary.

• Malaysia
19 May 07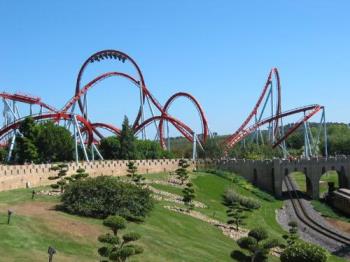 i think i do, but i'm afraid of heights so i tend to stay away from rollercoasters because i'm afraid of them T_T ..the only time i was on a rollercoaster was when i went to disneyland in paris, was forced to ride all the rides there because we were in disneyland after all, how could i not ride them? hehe..but once i came back to my own country, my fear has clouded me again...

• United States
13 Mar 07
I'm afraid of heights so, I don' like roller coasters at all!

• Philippines
13 Mar 07
They always gave me second chance to ride in a roller coster but then I really can't make it becuase I'm so afraid of heights! I don'y know I guess I'll always carry this until I die w/ my bad experience riding in a roller coster when I was little.

• United States
29 Jul 07
Nope, I dont like them. They scare me for some reason. I used to love them when I was a teen but not anymore, wierd


• United States
29 May 07
The first rollercoaster I went on was "THe Grizzly" at Kings Dominion when I was about 14. My cousins, who love rollercoasters, convinced me to try it. FYI, the Grizzly is an old wooden coaster that shakes ALOT, not the best choice for a first timer. I was really skinney, too, so the bar didn't ever feel like it was locking me into my seat. I know I wasn't in any real danger of falling out (there weren't any loops) but my butt certainly left the seat during the big drops! Years later, I tried a few other coasters at Hershey Park. They weren't quite as terrifying to me, but I've decided that rollercoasters are just not for me!