the Saints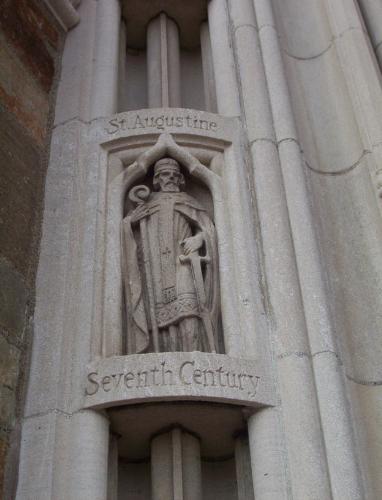 United States
5 responses

• Australia
14 Mar 07
There is ONE Mediator between God and men, the Man Christ Jesus. 1 Timothy 2:5

• Australia
15 Mar 07
Sure, many people pray for me, and I pray for many people. But I must stress that we all pray to our heavenly Father, in the name of Jesus Christ, who is the ONLY Mediator between us and God. To pray to anyone BUT God is idolatry.

• United States
14 Mar 07
I've never prayed to or talked to a saint why do that when we can go straight to God thru the blood of Jesus Christ?

• Canada
14 Mar 07
I agree, I have several saints that I talk to st.jude the partron saint of difficult tasks or impossible causes, st michael the archangel and protector etc.

• Turkmenistan
1 Apr 07
People will grab ahold of things and claim them because they sound good or right, but we must go to the word and find the truth. Jesus is the only one who goes to the father for us. Jesus is the side of God that truly understands what we go through. He lived this life as we do, yet without sin. He is perfect and the only one in heaven that can approach the father for us.

• Philippines
2 Apr 07
They say you need to do 3 miracles to be qualified as saint. Can we really become a saint with the miracles?

• United States
15 Mar 07
I pray for people, and people pray for me, but we all pray to God through Jesus Christ, our ONE Mediator. And the church is the collection of the saints; every believer (everyone who is saved) is a saint, you don't have to apply for sainthood or anything. The Bible calls the believers saints, so that's what we are...