Has anyone heard about wealth tool box?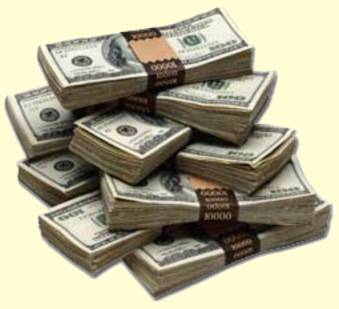 India
March 14, 2007 9:05am CST
Hey guys today i fumbled upon a site that pays you 50$ for signing up and 5$ for everyday that you log into your account.It is seen as a long term investment.But the catch is that ur account reaches maturity after 2 years/24 months.Also u get 50$ for each referral.Here is the link http://www.wealthtoolbox.com/?ref=Darkhorse1311@gmail.com Also i wanna know is there anyone who actually is a member of this site.Let me know guys
4 responses

• United States
17 Mar 07
I signed up this week. I just posted if anyone knew about it. I guess I should have done a search here before I did. I don't think of it as a scam. I mean what do you have to lose? Everything was free, and only when you get a payout you have to take care of the taxes. I guess we wait and see.

•
16 Mar 07
I'm a member, but I don't think I'll ever see any of the money they are promising. Also, their Terms and conditions state that they make no guarantees that you'll get my money either. It looks to me as though they are using the email address to try and flog information products to their members. I assume they are hoping that the money earned from these sales (after investment) will be enough to pay their users in 2 years time. This appears unsustainable. So why did I join? A friend asked me to and it only took 30 seconds of my time - and they didn't ask for any details that were too personal. It will be nice to get free money after 2 years if it works but I expect them to disappear before then ;) Arkad The Richest Man in Atherstone

• India
14 Mar 07
i m already mamber on wealthtoolbox but i have doubt on it. becoz i got a mail from there for virus scan. and i got they got my bank account information so plz be carefull about wealthtoolbox

• United States
14 Mar 07
I think many of us have already heard of wealth tooolbox. The problem is, it has that huge payout promise right off the bat. This could be a ponzi scheme where the "downline" is paying money to those above...and that's all. There is no product or service provided wchihc makes it a scam....that is, if it is a ponzi scheme. Look at their payout structure carefully, lok at the tos, and find out where the money comes from. If all the m oney comes from referrals and members just paying in with no investments in stocks or bonds that you can trace, it is illegal. If there is aproduct or service provided or you can see that moneyis invested in a business OUTSIDE of the site where you join, then it's probably not a scam,