what would u want to see in ur dreamgirl or dreamboy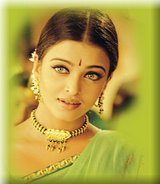 India
March 15, 2007 1:53am CST
wht would u want to see in ur dream girl or dream boy. 1. how he/she looks? 2. abt his/her nature? abt my 1. beautiful. 2. blueeyes. 3. slim 4. little bit sincere 5. and must take cares of me.
2 responses

• Norway
15 Mar 07
What i would like to see in my dreamboy: respect for self and others, empathy, kindness, belief in himself and in me, honesty, humour, love for family and friends and himself. Needs to be on the political left, needs to be conserned with society around him, take part in important discussions in society

• India
16 Mar 07
congrulations and why bst of luck becas there is no doubt.

•
15 Mar 07
1 good physique 2 hot n cute looks 3 honest 4 a lil naughty

• India
15 Mar 07
ur dhoice is ok.try to add intelegency also and tell me have u find any one with these quality?