Do you drink coffee?

United States
6 responses

•
19 Mar 07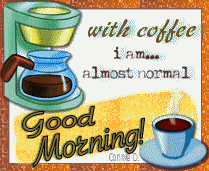 I have some wonderful pure Colombian coffee I was given at Christmas so that is a bit special as a treat for me in the morning. I really enjoy that first cup in the mornings, when I can sit at drink it in peace.


• India
15 Mar 07
yes man i drink black and strong coffee at knight approximately 1am when i study. i love coffee

• Italy
15 Mar 07
Yes, I drink coffee, black coffee, very strong. I drink coffee in the morning, when I wake up, then after lunch. I seldom drink coffee in the evening or in the night, because it can give me problems in sleeping.