Care For A Joke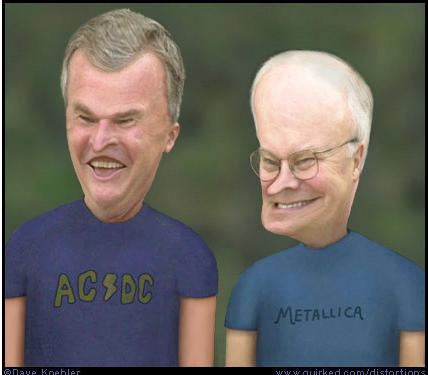 Singapore
March 15, 2007 7:10am CST
A man walked into a cafe, went to the bar and ordered a beer. "Certainly, Sir, that'll be one cent." "One Cent?" the man thought. He glanced at the menu and asked, "How much for a nice juicy steak and a bottle of wine?" "A nickel," the barman replied. "A nickel?" exclaimed the man. "Where's the guy who owns this place?" The bartender replied, "Upstairs, with my wife." The man asked, "What's he doing upstairs with your wife?" The bartender replied,"The same thing I'm doing to his business down here."
8 responses

• United States
15 Mar 07
Hey that was pretty good. Thanks for the laugh!

• India
15 Mar 07
I am sorry friend but it seems almost all the jokes which have been posted today seems to be read by me, if I am right I have read this joke in the very same forum some days ago.


• India
15 Mar 07
You can make others laugh and you enjoy it. Good for you and the listeners/readers.


• Canada
16 Mar 07
yes I saw that one many times before, it is good though. I liked it.