Have you hiked towards the top of the mountain?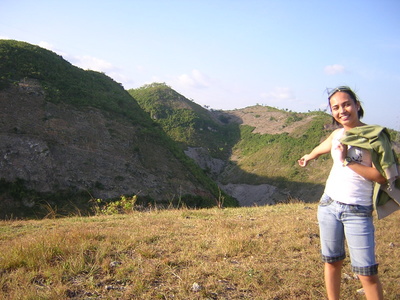 Philippines
March 15, 2007 1:18pm CST
Last Sunday, I was invited by my friends to have some nature hike. And so I decided to accept the invitation to have a break on the week's busy works. I went with them m and we hiked towards the top of the mountain. Whew! That was quite tiresome, but indeed a very wonderful exercise. In the front view, it was overlooking to the city and to the sea. That was cool. The back view was surrounded by different mountains and cliffs. Basically, it reminded me of how wonderful are God's creations and that there are still a lot of undiscovered wonderful places in this world. Moving forward, we also bought something to eat and drink. This is actually the first time I tried hiking and I enjoyed it a lot. So, what's your trip? Do you do nature hiking also? Have you also hiked towards the top of the mountain? If not, where do you hike?
2 responses

• India
15 Mar 07
I also love hiking. When I was in college I had joined the nature club with a few of my friends and we always used to go for hikes. We have also gone for night hikes. You should try that someday. You can plan that on a full moon day. You wont believe the amount of light the moon provies on a full moon day. There is so much light that you dont need anyother light souce. We used to climb the mountain at night, camp in a temple and then reurn in the morning. It was really fun.

• Philippines
15 Mar 07
Isn't it scary to hike at night? Especially with all the wild animals in the forests? Well, I would love to try that out though and see for myself. I think it would be a lot more fun. :) THanks for sharing

• India
18 Mar 07
Oh no, its not at all scary. The light that a full moon gives is so much that it almost looks like day. You can see things even one mile away from you. And there are hardly any wild animals left in Indian forests but still when you are in a big group everyone makes so much noice that a wild animal won't even think of coming close. :-)

• Philippines
15 Mar 07
Yes, i have the same experience as you do. I was with my friends when we had our nature hike. We also went to the top of the mountain, seeing the vast city. We also brought some foods to eat. It's kinda tiresome, but once you are with your friends, it's so much fun already. I have also tried hiking towards the mountain where there different falls can be found. That was extremely a wonderful experience. You try it also. :)