sleeeeping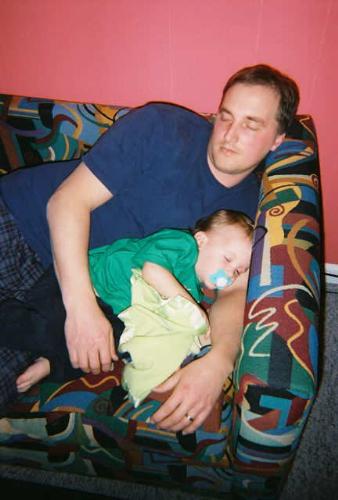 Jordan
March 15, 2007 3:20pm CST
with whome are you sleeping, here are some choices: with wife/husband with children with any other relatives with pillows! for me I sleep with pillows, hope to sleep with my love.lol for you with whome do you sleep? with whome you would like to sleep?
3 responses

• Manchester, England
16 Mar 07
I have been sleeping alone for a long time now, and I am quite content with the arrangement. The beauty of this is that I never get disturbed during the night, and I disturb nobody if I wake up early and decide to make a coffee in the early hours.

• Philippines
26 Mar 07
Of course i would love to sleep with my partner with my love one! Although i always have time sleeping with myself, i love to sleep with my love someday. When i get married ill make sure that we're together in our bed everynight.

• China
16 Mar 07
I sleep with my wife.I will feel uncomfortable when sleeping with others. Some times i had nightmare such as met ghosts.