Laptop or destop?

India
March 15, 2007 9:52pm CST
which one is better for home use ????
9 responses

• Singapore
16 Mar 07
I will go for laptop, it give you the flexibility to work anywhere you want and the data is alway with you in your harddisk. Even it is for home use, you never know when you will need it outside the house, the laptop will give you the flexibility.

• United States
16 Mar 07
Last night I talked about why I thought laptops were being deployed more than desktops, by a two to three margin, in corporations. Tonight I'm going to turn the coin and discuss why, in my opinion, desktops are undervalued and what situations they should be pushed strenuously to users. desktops are just faster all around. Faster CPUs, much faster graphics cards, faster memory buses, faster hard drives, etc. and you get the point. Pricewise, there's no contest either, although things are getting closer every year, particularly with the last couple of years as growth of CPU speeds on the desktop has slowed quite a bit. Still, for the same price as a base laptop with decent CPU and memory (512MB is minimum that should be deployed to any system in an organization these days) you can get a much faster desktop AND 19" LCD screen, plus external keyboard and mouse. Of course, in most cases these types of systems can be more costly than a PC is today especially when you consider that the user still needs some sort of system and monitors, particularly LCD panels continue to be a major part of the price of a PC. I think its upto you what you need portability or hi-end computing.

• United States
16 Mar 07
I use a desktop. I like sitting at a desk and having as big of a computer screen as I want. I have a harder time seeing what is on a laptop, and I prefer a traditional keyboard and mouse as opposed to what the laptop offers.

• Philippines
28 Jul 07
I have both, but I guess the desktop is better. You can have as large as any screen you want. The sound quality is good because it depends on the brand of speaker you have. You can choose whatever mouse or keyboard you want. Plus it is on top of a table and you won't find yourself looking down on it all the time. Laptop is great for mobilization though. I would rather have desktop for home use. Plus it could be upgraded easily when something new comes up, unlike laptops.

• Malaysia
27 Jul 07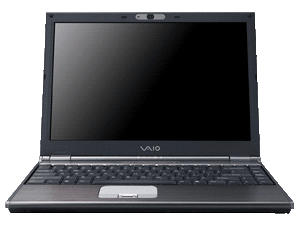 i'm using a laptop at both work and home. i like laptops better because it allows me to be mobile, i can use my computer anywhere and anytime i like. to me, laptops can be considered better for home use because you can use it while you're on your bed, on the couch, in front of the tv, while you're eating at the dining table, etc...hehe..:)

• India
27 Jul 07
for home use desktop is better as it is more dependable,consistend,low cost with better quality.security is high.although for transpotation and shifting laptop is better.but if we take into considertion then we can know that overall desktop is better

• Philippines
16 Mar 07
home use, i prefer desktop..its the one i have at home hehehe

• India
16 Mar 07
From home. Desktop gives you freedom of altretation and it's rough and tough whereas Laptop gives you freedom of movement . You can take your laptop to any part of your house . Regarding internet , I feel desktop gives better performance . I'm not sure about this but yes I give laptop upper hand to deskyop .