Is THis A Mylot Problem, Or That Person Cheat?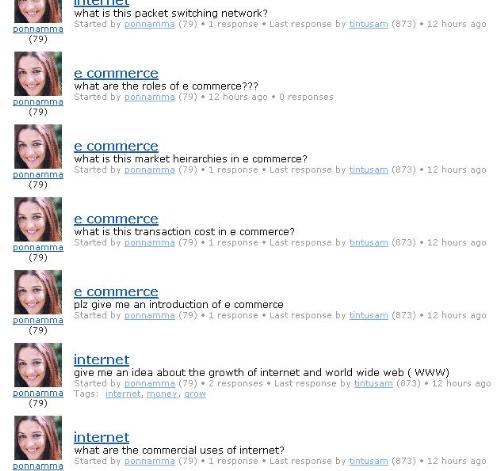 United States
4 responses

•
16 Mar 07
I hope you reported that person for that! Its spam and is against the rules! I think they heard that the more people that respond to their discussions the more they get paid so they have posted numerous in the hopes that they will get something for it... wonder if they know it is 10 responses = 1 cent?? he he he... i hope others have seen this and reported it if i see it i surely will! thanks for the heads up!

• United States
16 Mar 07
thanks, Man I wonder why all in probably ten minutes that person one whole page. Thats creepy, Thanks though. Yeah no problem, Im still scared of some people posting more then three pages of discussion in less then twenty minutes. I mylot helps out.ahhh

• United States
16 Mar 07
I reported this user this afternoon. yes She was flooding pages faster than you could refresh the page. Next time use your report button. Its a scam of some sort if you looked in the profile she had one user who was then using copy paste methods to answer her posts.

•
20 Mar 07
Just do as I do, and pass them by! If they don't get any responses they will soon learn lol.

• Philippines
20 Mar 07
as for me, im leaving all those people cheaters and spammers alone, they are entitled to their own privacy. and have their own motives to joined mylot, its really sad to know that they do these but still they are doing these right? and you cant report all those cheaters and abusers they are alot of them. its not my style to be a police out here and spy on those people im here to have fun and earn some cents per post and thats all im doing. as long as im not cheating and im not hurting anybody then im fine with it. thats how i want my stay here in mylot to have fun and earn some cents. just let them be guys they will have karma ofcourse sooner or later they would get what they deserved for doing such act.